"We've got the tower, but the kids have got the power..."
Throughout 2021, Showtown worked in partnership with HeadStart Blackpool and local comedian and writer, Ruth E. Cockburn to deliver a stand-up comedy course for young people in Blackpool called Open up the Mic.
Open Up the Mic was delivered with 20 young people and intended to build resilience and confidence. An opportunity for them to learn more about themselves, find a voice and overcome challenges.
Over 12 weeks Ruth introduced the young people to many different forms of comedy and different comedians from all over the country.
They used their imaginations to write funny song lyrics, try out improvisation and develop their own stand-up routines.
They grew friendships, they took risks, escaped from the real world and enjoyed a lot of laughs.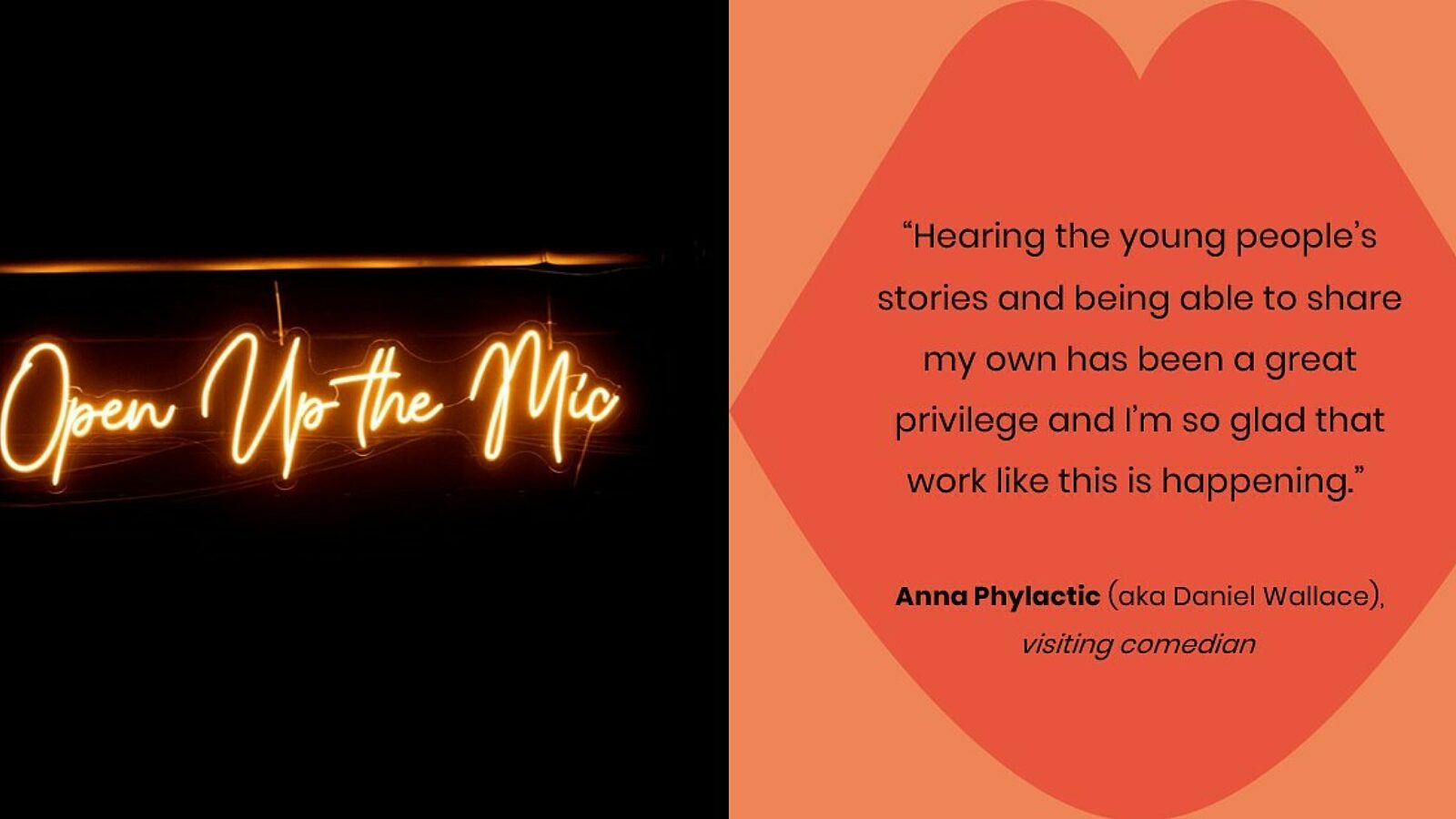 And then..... showtime. Our brave young people trying stand-up comedy for the first time at the Comedy Station, Comedy Club in Blackpool.
The audience of invited guests witnessed all the hard work. Their individual stand-up routines received standing ovations!
The performers were supported by our MC, Ryan Gleeson, legendary comedian Mick Miller, and Steve Royle who closed the show with a hilarious performance of side tickling stand-up, juggling and silliness. Thanks also to comic Martin Mor who got the crowd rapping at our second show.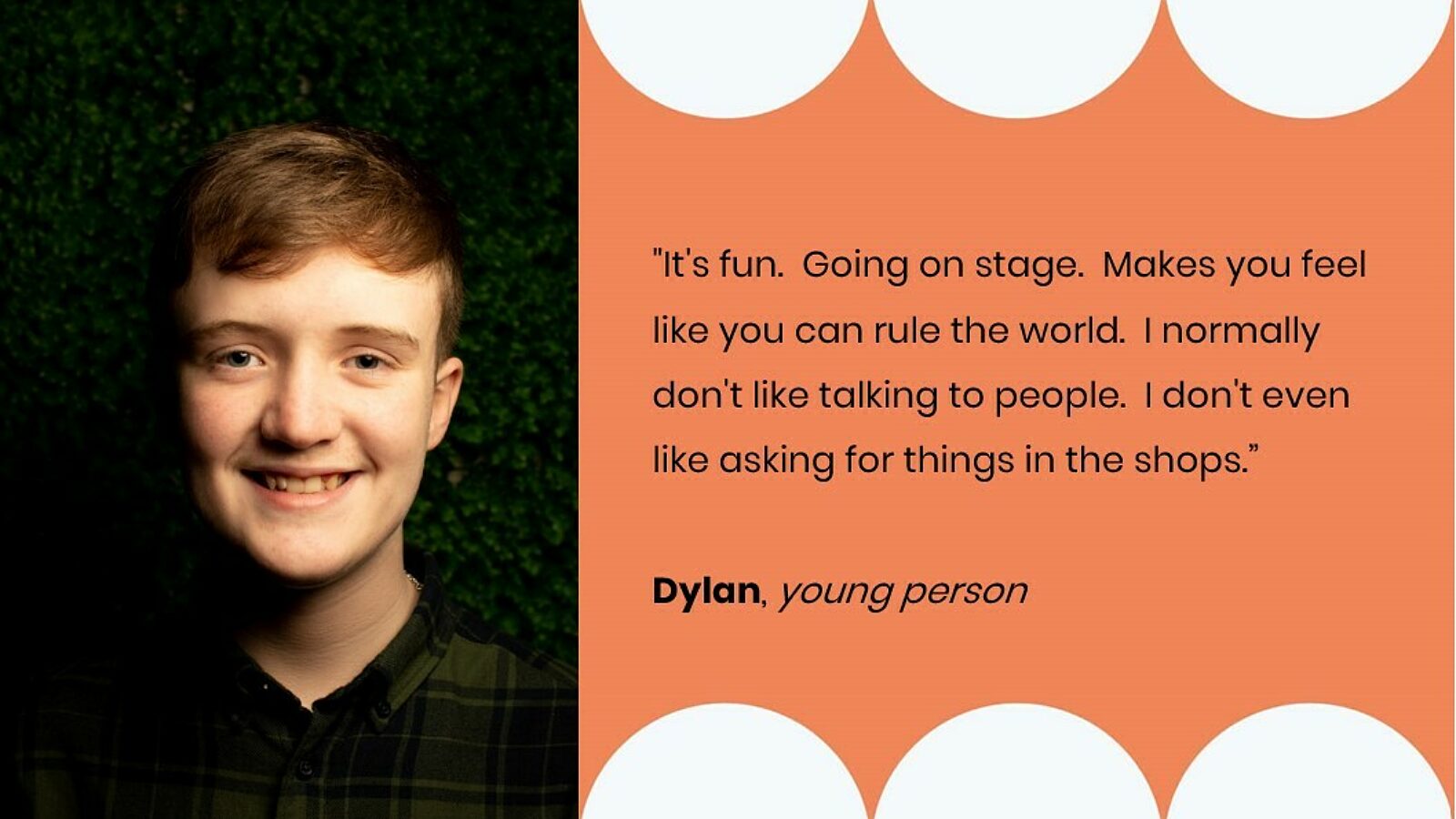 Our stars were full of excitement and nerves but their performances were brilliant. We could not be prouder of their achievements.

"I never thought I would see my children on stage in front of a crowd. The work that has been done with them is fantastic." Family member.
We'd like to thank everyone that helped to make these courses so wonderful and to the young people who took part for trusting us and believing in themselves. We wish you all well on the start of your comedy careers.
Open Up the Mic 2021
Find out more about our Open Up the Mic project and how it helped to grow the young people's confidence and performance skills.

This is Blackpool
Lyrics written and performed by the Open Up the Mic Crew.
What we acheived
Find out more about what we learned and the impact Open up the Mic had.