Whilst researching the history of entertainment for our museum, Showtown, we met with professional magicians, Paul Zenon and Mark Raffles, who highlighted to us the significance of Blackpool to their careers and to the magic community.
These were life experiences and memories of living magicians which had never been recorded in our archives before. We were also hugely inspired by Cyril Critchlow's extensive collection of artefacts and memories - a magician himself and an important character to be celebrated.
There is evidence magicians began visiting the town as early as the 1860s when halls were established as part of huge growth of the resort. Signor Bosco, a prolific entertainer who claimed to have performed his show for Queen Victoria, advertised in The Era Newspaper that he visited the town in 1869.
Once larger theatres were established a steady stream of magicians visited and are documented in Cyril Critchlow's Blackpool Magic, a 'who's who' of magic. Famous names like Houdini, Dante, Goldin and Lyle as well as Tommy Cooper and Paul Daniels all graced our stages over the years.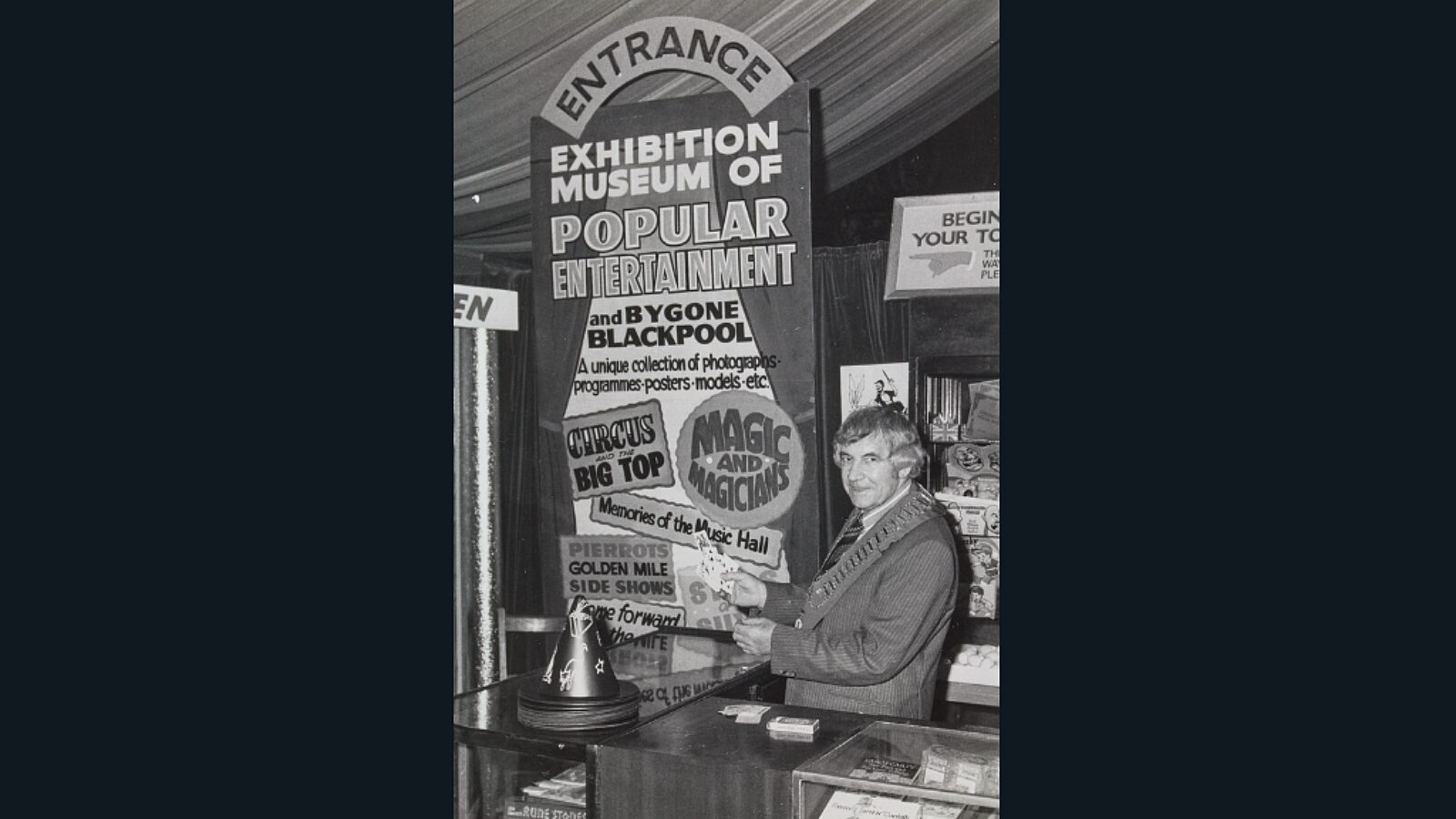 Another fascinating avenue for our research, took us to the joke and magic shops of the 1940s and onwards. Their influential and famous owners Paul Clive, Murray Walters and Bill Thompson were not only an important part of the Blackpool Experience for holidaymakers but also a huge inspiration to a generation of magicians.
Indeed, Sooty, the popular children's TV character and puppet who is a practical joker and magician, was bought by Harry Corbett, on North Pier in 1947 at a magic shop run by magician Paul Clive. His young shop assistant Bill Lamb sold the puppet to Harry. Bill later became a magician himself and organiser of the Blackpool Magic Convention.
Magic shows are still an important and much loved part of the Blackpool experience with The Pleasure Beach, VIVA and the Tower all having regular magic shows from performers such as Russ Brown, Craig Christian and Elizabeth Best and Michael Jordan. The Opera House is also a venue regularly used by Derren Brown in his tours.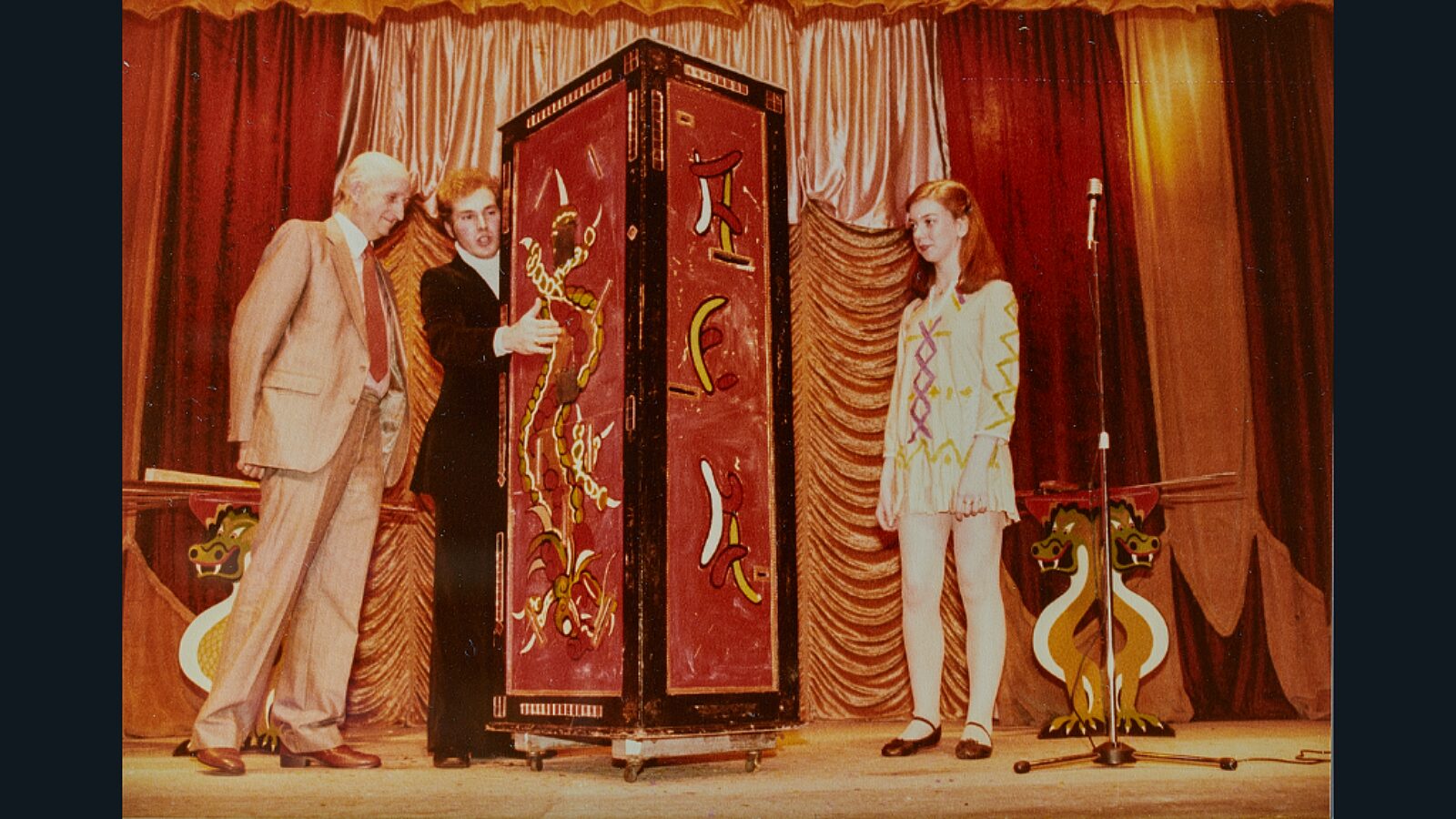 "Blackpool is the centre of the UK magic world on many levels. There's the history of performances, the legacy of the magic and joke shops, and it's home to the largest magic convention in the world." Paul Zenon, magician
The Blackpool Magic Convention was founded in 1953 by the 'Blackpool Magic Circle', now The Blackpool Magician's Club, and it continues to attract over 3000 magicians and 100 magic dealers to Blackpool each February - an event of international significance in the world of Magic.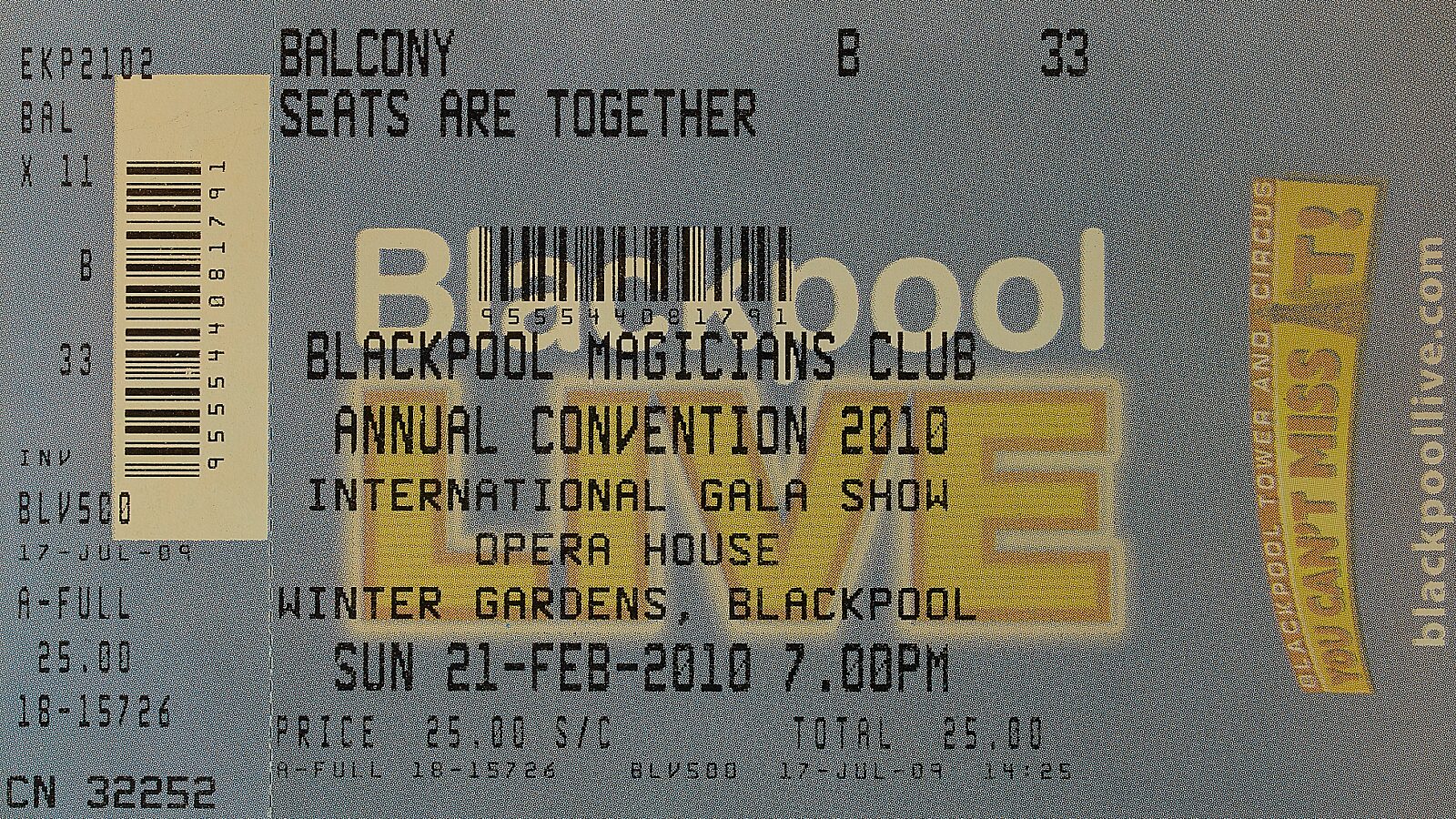 Inspired by Paul Zenon and Mark Raffles, many people have donated or loaned items to support us to tell these stories in Showtown. Thank you to everyone who has shared their knowledge with us and for making us feel so welcome at the Blackpool Magic Convention. We're hopeful our knowledge and understanding of Magic in Blackpool will continue to grow.
If you have a Magic story or artefacts that you would like to talk to us about, please contact us on historycentre@blackpool.gov.uk
Showtown, the museum of fun and entertainment will open in Spring 2023.