With less than a year to go before the curtain is raised on Showtown, the project has received a huge boost following a generous donation to support the museum's learning facilities.
The donation from the Sir Ken Dodd Foundation, will support the creation of a dedicated learning space at Showtown, which will enable children from across Blackpool to better understand the town's founding role in the entertainment industry.
The comedian's wife, Lady Anne Dodd went behind the scenes at the new museum to view the Sir Ken Dodd Learning space which will help local young people to reclaim their rich entertainment heritage, develop a genuine sense of pride, and nurture future aspirations in the arts.

Showtown is set to open in March 2024, and fundraising efforts continue to enable the initial project to be delivered, and to support the future of the museum and its charitable aims.
Donations are crucial to enable the charity that operates Showtown to protect its heritage collections and archives and deliver projects that enable people to learn about and enjoy Blackpool's entertainment history.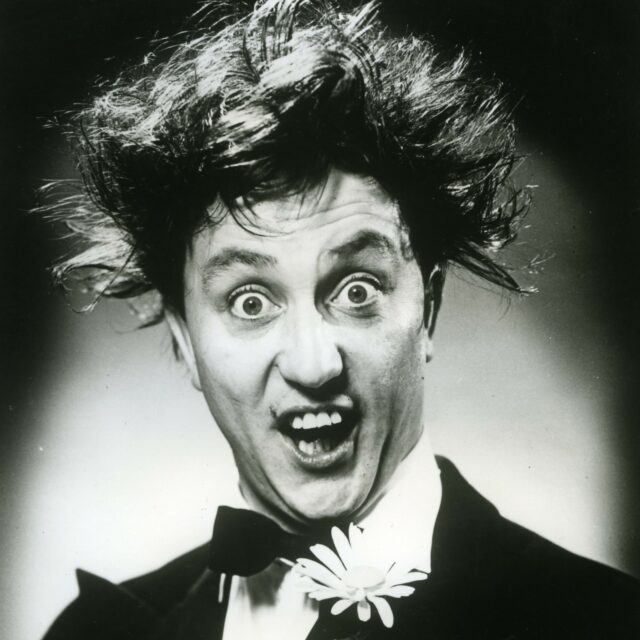 Sir Ken Dodd's famous quote 'By jove ... Blackpool is the greatest show town in the world' is a huge inspiration to the museum founders, and his career features in the exhibitions and inspires activities that will be delivered when it opens in 2024.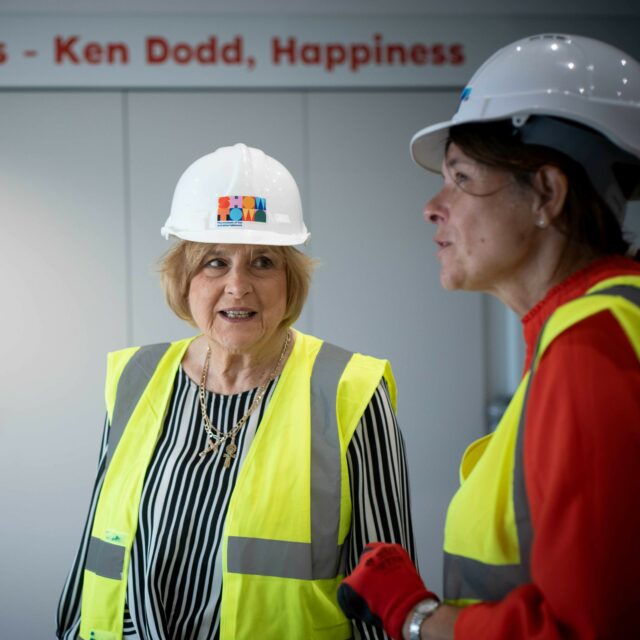 Lady Anne Dodd, trustee of the Sir Ken Dodd Foundation, set up in her late husband's memory, said: "Ken performed in Blackpool throughout his working life from 1953 - 2017. From 1962, Ken topped the bill and held the record for six seasons at the Blackpool Opera House with sell out shows, twice nightly. Over several years he performed in numerous Sunday concerts in the Blackpool Grand Theatre during 'the lights'.
"I have very fond memories of Ken's shows in Blackpool and all of the many performances that he gave in theatres in the town. I know that the town and the people of Blackpool were very dear to Ken. Blackpool is a true show town, and it continues to provide a springboard to launch the careers of entertainers from far and wide.
"Showtown will provide a much-needed platform to remember and celebrate the careers of entertainers like Ken and we're delighted that, through his legacy, we can support Showtown to provide learning opportunities, inspired by fun and entertainment."
Liz Moss, Chief Executive of the Blackpool Heritage and Museum Trust, the charity that operates Showtown said: "Showtown is such an exciting project, not to mention incredibly ambitious, and will provide an important platform from which we will be able to share the full breadth of Blackpool's rich heritage with residents and visitors alike.
"It's a different kind of museum, full of fun and nostalgia. A place where everyone is welcome.
"Our aspiration to celebrate Blackpool's entertainment industry, to teach young people about the town's history and to provide free admission to local residents is only possible thanks to the generous support of our donors. Sir Ken Dodd was a huge part of Blackpool's history, so we're delighted to be able to honour his memory in this way.
"We would love to speak to other people who know and love Blackpool about ways they can support us too."
Kerry Vasiliou, Showtown's Learning and Engagement Manager added: "Much of our work with young people, through both schools and community-based projects is focused on using entertainment and performance skills to build confidence. A more self-assured child will become more resilient, raise their academic aspirations and engender social change and mobility for themselves, with a lasting impact on future generations.
"We are extremely grateful to the Sir Ken Dodd Foundation for providing a facility which will enable us to work with potential stars in Blackpool for many years to come."
Showtown, the museum of fun and entertainment is due to open its doors in 2024 and is a vital regeneration project for Blackpool, set to attract over 200,000 visitors each year, offering a significant boost to tourist numbers and economic growth.