Are you ready for the next dance crazy?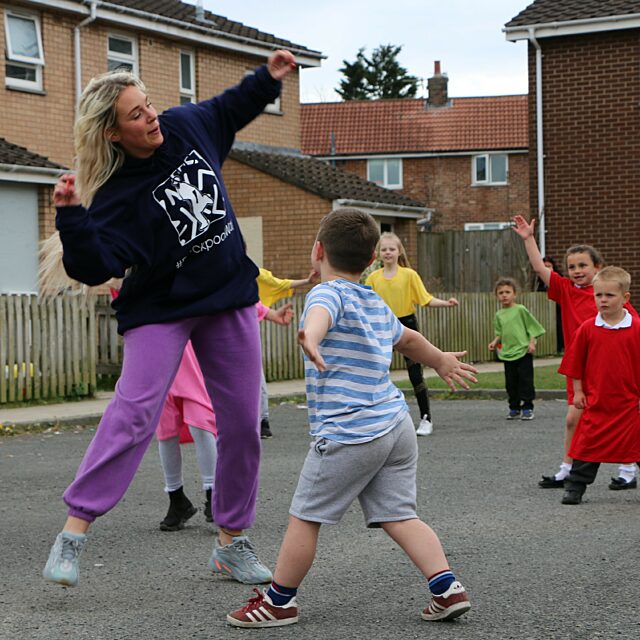 The next big dance craze, "The Blackpool Way" is here! Showtown in partnership with Blackpool arts organisation, LeftCoast invited residents from Blackpool to take part in an exclusive doorstep dance lesson to launch the new dance.
Hosted by Blackpool dance company, House of Wingz, families of all ages, came together to learn and perform the new routine for the very first time. Families were seen enjoying the doorstep dance lesson in style, with energetic music playing from the SOS van, filling the area with laughter and fun.
As well as being a dance craze for all to enjoy, "The Blackpool Way" is a celebration of local Blackpool Talent. The dance itself was choreographed by local dance collective House of Wingz. The dance company have been responsible for working with the public to determine the best moves that would eventually make their way into the finished routine.
"The Blackpool Way" is a dance for all ages and dance backgrounds. It is inspired by over 125 public submissions, who earlier this year sent in their favourite dance moves to Showtown for the 'Get Dancing' competition, in hopes to be included in 2021's new dance craze.
So, what are you waiting for? Get involved, Get learning and Get Dancing "The Blackpool Way". Take a look at the full dance at www.getdancing.uk