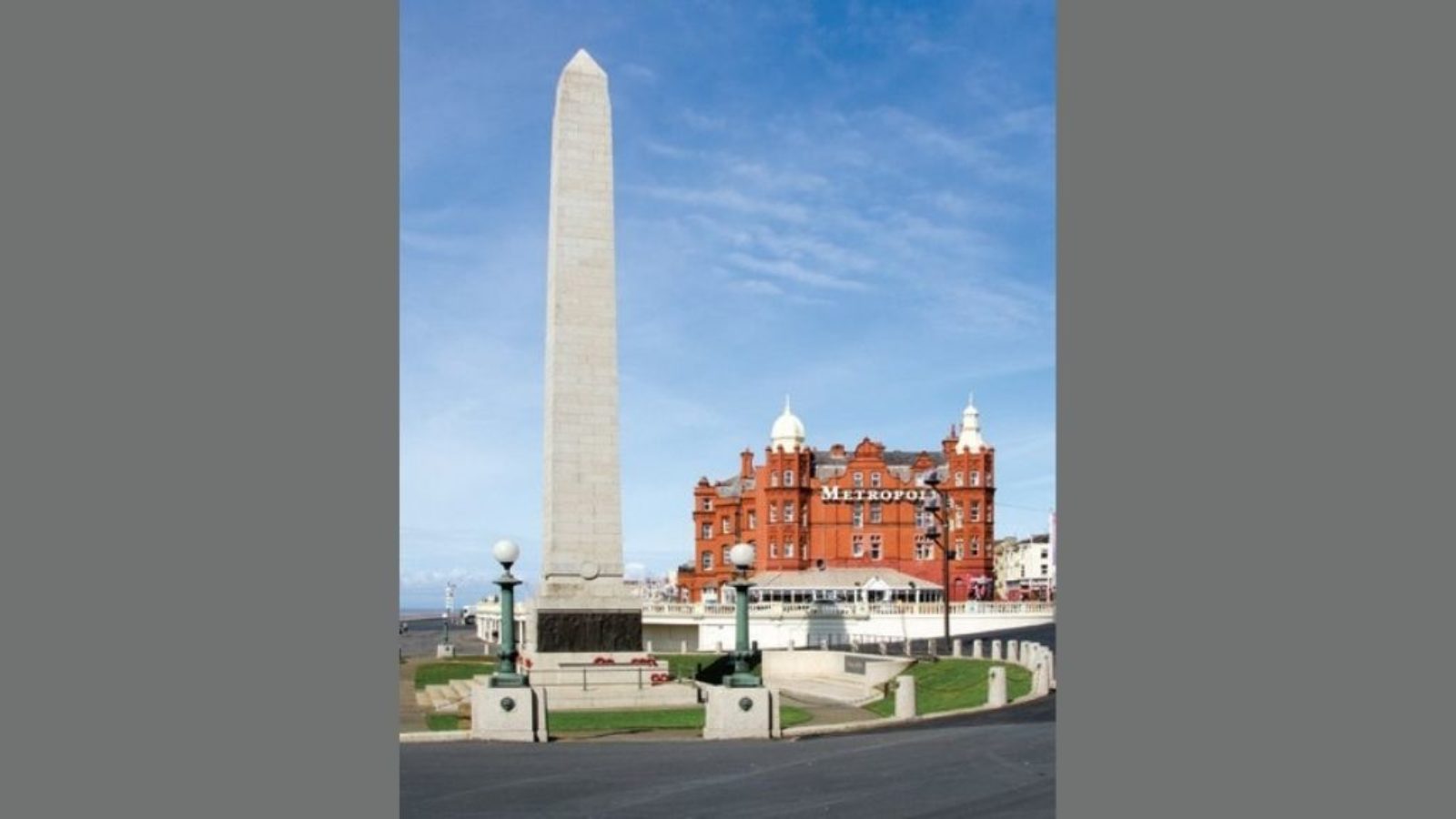 Talk of War Memorials usually evokes thoughts of the Cenotaph, of Remembrance Day Parades, Old Comrades; however, to do so would do a disservice to those recalled on Blackpool's own 125 known memorials. There is of course our Cenotaph, the 'Sentinel' for the rest; those in churches, schools, workplaces, parks and public spaces. Some are impressive, some small, but no less significant.
Memorials are those artefacts ascribed with special meaning, by families, organisations and individuals, in remembrance of loved ones lost as casualties of war. Although that's not strictly true because some memorials, Rolls of Honour, commemorate those who served their country and returned home.
Those in Blackpool tend to be conventional; tablets, plaques & boards; chapels, church fittings, sculptures & altars; and the like. However, there are some less recognisable ones: flags, windows, bells, photographs, a garden and line of trees, model aircraft; or short length of railway track. Outside Blackpool: a small posy of silk flowers; a field of 10,000 daffodils; an island, a 'Hearing Loop'. The largest collection of memorials in one place is in the Memorial Chapel at Blackpool's Parish Church of St John The Evangelist.
Memorials might commemorate an individual or a whole community; a battle or 'Action'. Some are designed and built by national figures, others simple, hand- carved boards. Memorials are under constant threat from vandals, demolition, change of use, indifference, naivety and stupidity. Some thrown into skips because they look 'a bit tatty' by those who should know better. Some find their way into salerooms and auctions, ignoring the communities and people who established them. Over the last few years at least ten have been rescued, refurbished and relocated. There are some still 'At Risk', some are 'Lost' forever.
The Blackpool memorials have been recorded on the War Memorials Trust's online War Memorials Archive, with names and photographs. Following an initiative by 'Civic Voice' to encourage all local authorities and Civic Trusts to survey and log the condition of the memorials, Blackpool is the first town in the country to complete the project.
Mike Coyle has collected photographs of the Memorials over many years. He and volunteers from Blackpool Civic Trust worked to add them to the database in 2016.
They are available to see at: www.warmemorialsonline.org.uk just search for 'Blackpool'.