In 1916 a beautifully embroidered card brought 'Christmas Greetings' to Hornby Villa, Devonshire Road, the home of John and Margary Cardwell. The sender was 22-year-old Wallace, the youngest of their ten children. Gunner Edward Wallace Cardwell was serving with The Royal Garrison Artillery in WW1 France.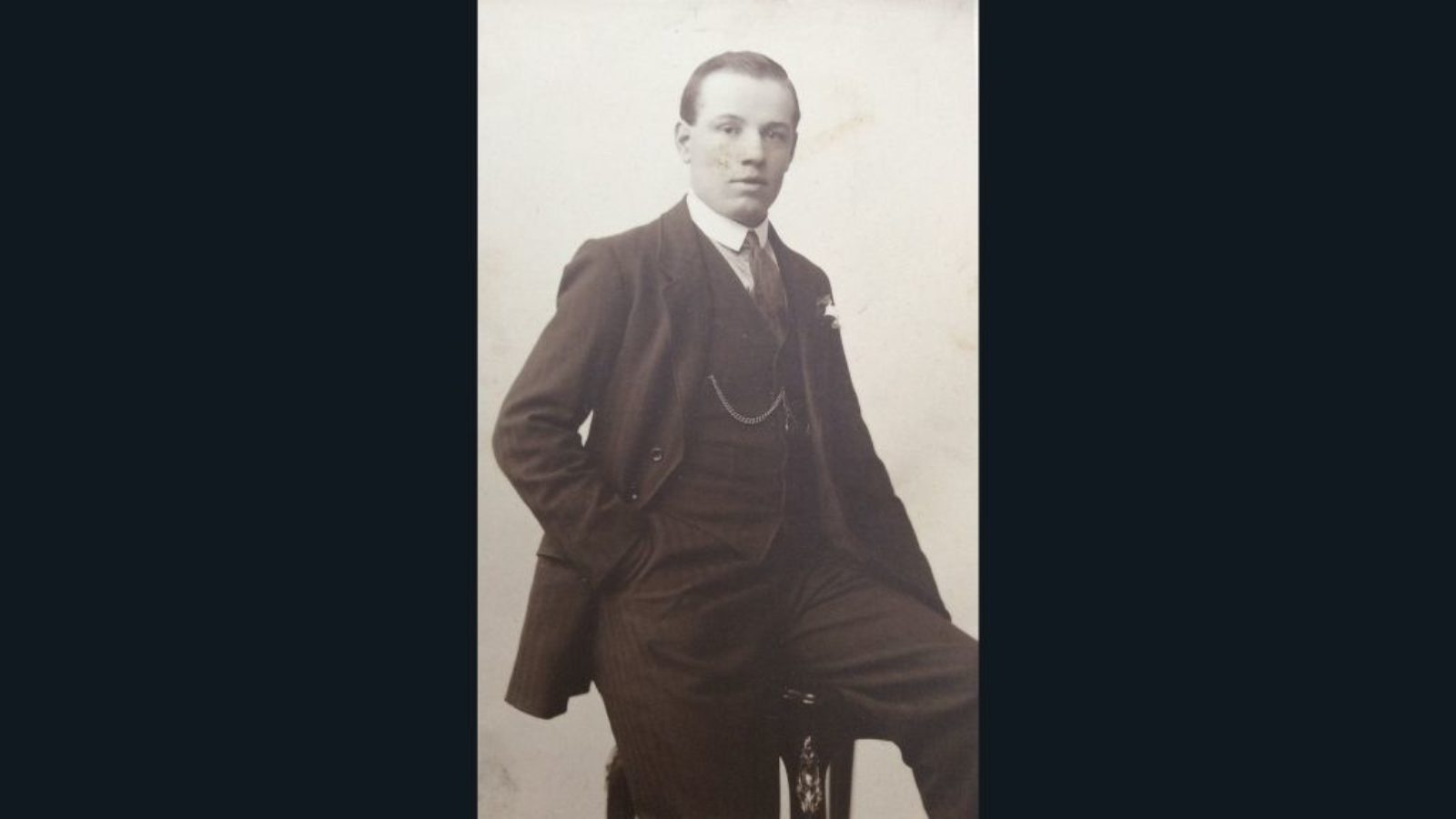 Hand-stitched in France and Belgium, about ten million of these attractive and expensive cards were sold to British soldiers during WW1. Amidst the horrors of life on the front maybe some small comfort came from the thought of a bright patriotic card dropping through a familiar letter box, to be picked up and read by family and friends. Home must have seemed a world away.
Any joy this card conveyed was very short-lived. Gunner E.W. Cardwell was killed in action on the 3rd of January 1917. His memorial is his war grave in Longueval on the Somme in France, near where he fell. His name is on the Blackpool War Memorial near North Pier and on the Roll of Honour of Baines Grammar School, where he had spent his school days.
One hundred and one years since it was sent to my great grandparents, this card will be pride of place amongst the modern ones received for Christmas 2017. Unlike the others, this one will not be destined for recycling in the New Year.
Now, over a century after the end of WW1, we still reflect on the sacrifices made by Wallace Cardwell and the millions of other brave young lives cut short by war.