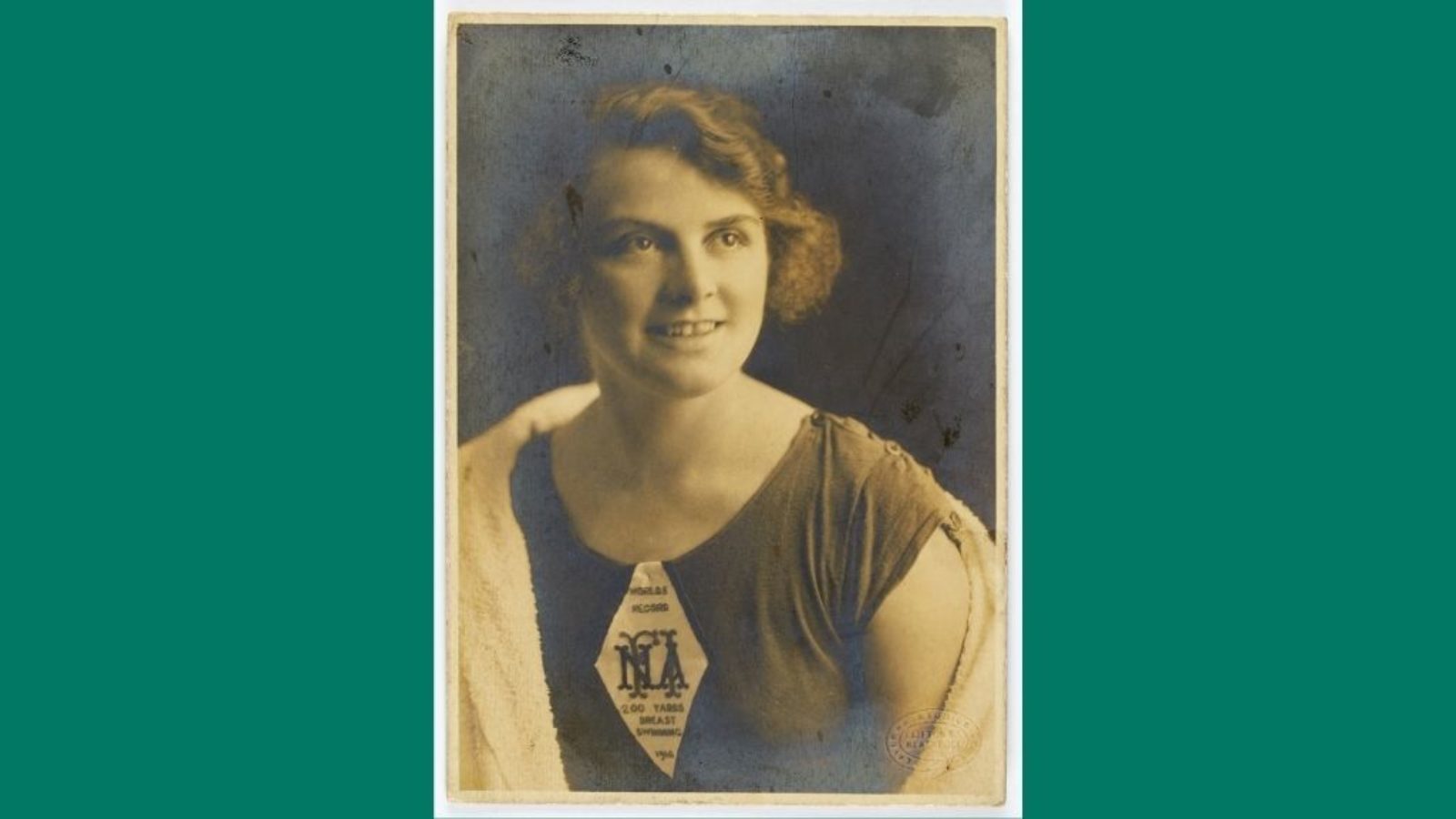 When Lucy Morton's gold medal was sold at auction last year, granddaughter Julie Routledge commented that she was 'glad it's going to a good home'. And it certainly was for it was coming home to Blackpool, where Lucy lived for most of her life.
Born at New Tatton, Knutsford, on 23 February 1898, her family moved to Blackpool when her father secured a job as the Mayoral attendant with accommodation provided at the Town Hall.
Lucy attended Christ Church School and her entry into the world of swimming came in rather a bizarre way. In later life she laughingly recalled that headmistress Mrs Phillips sent a note to her father stating that she was 'the biggest dunce in the school and swimming might brighten her ideas up a bit'. So, aged 10, she became a member of the Blackpool Amateur Swimming Club.
It soon became apparent that she had some talent when competing in swimming club competitions. She was so successful that she competed in the Northern Counties Championships in 1913 and won the 100 yards breaststroke event. And then in 1916 she won the 150 yards backstroke in a then world record time. She also came second in the 200 yards breaststroke event, a feat she repeated in the 1919 championships.
After her 1916 success, the international selectors took a look at her but the cancellation of the 1916 Olympic Games due to the war deprived her of any opportunities in that direction. Similarly in 1920, after she had completed successful trials for the Olympic team, she was unable to compete in the Games in Antwerp because her breaststroke and backstroke events were not competed for by women. This was unfortunate because by then she was the world record holder for the 200 yards breaststroke with a time of three minutes six seconds and was also the Amateur Swimming Association (ASA) champion for both the 200 yards breaststroke and the 150 yards backstroke.
She was also an accomplished open water swimmer, winning various events around the country, including being the first lady to cross the line in the swim across Morecambe Bay in 1920, 1922 and 1923.
In February 1924 she was invited for trials for the Olympic squad. Because of her continued success and recognising her potential, Blackpool Council fully supported her in her efforts to reach international level. It was out of season and the Cocker Street Baths where she trained were closed until Easter but the baths superintendent, Mr RL Swarbrick, who was also her coach, was permitted to open them for her to train before and after her work at St Annes Post Office.
Ultimately she was selected as a member of the Great Britain team for the 1924 Olympic Games in Paris. She was one of 13 female swimmers who would contest the five female swimming events. And even before the events began she had an eventful time, for on one of her journeys to training, her taxi was involved in an accident and she lost five teeth and was left in quite an unstable condition. But she continued to practise!
The swimming events were held at the Piscine des Tourelles in Paris and Lucy got to the final by winning her heat in a time of 3.29.4. The other heats were won by Agnes Geraghty (USA), the favourite for the event, in an Olympic record time of 3.27.6, and Gladys Carson (GB) in a time of 3.30.0.
In the final on 18 July, Geraghty led for three-quarters of the race but Lucy was in hot pursuit and her late burst just pipped the American to the gold medal. Lucy's winning time was 3.33.2 with Geraghty finishing in 3.34.0 while Gladys Carson finished in third place in 3.35.4. It was a triumph for Great Britain and broke the Americans monopoly on the swimming events and also gave Great Britain its first ever women's gold medal in swimming.
Writing home after the event Lucy was to say, 'I finally finished and asked who won - all the bath seemed to be teeming with British swimmers trying to pull me out of the water. "You've won," they cried. We asked for the flag to be hoisted but nothing happened. The reason for the delay was that all week the Americans had swept the board and both the American anthem and the flag Stars and Stripes was pure routine. I upset the apple cart for first, USA second and Britain third. Consternation! They couldn't find a British flag so had to run up a small one in the centre with a large USA one in 2nd position and a small British one on the other side.'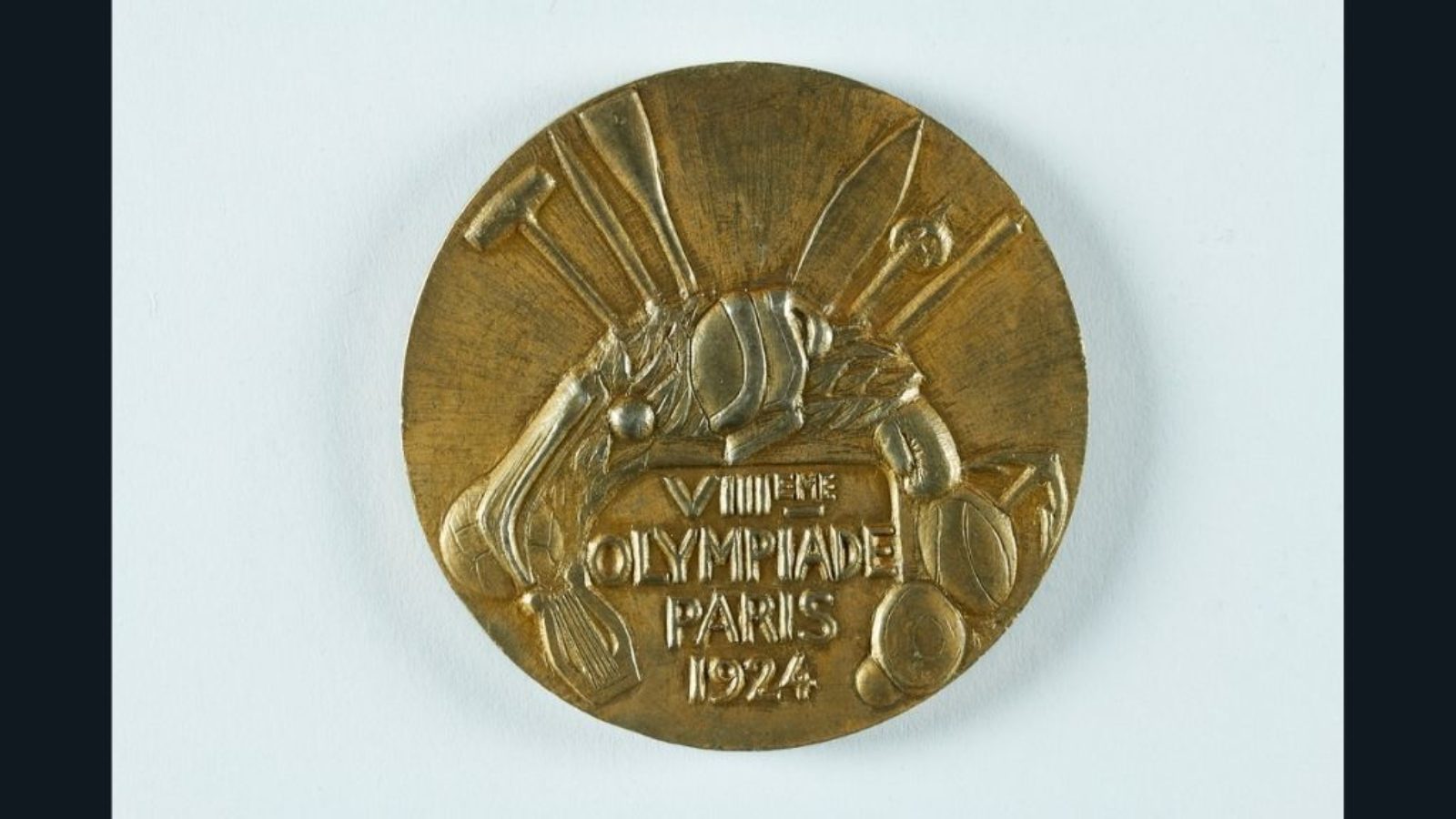 Lucy came home to a rapturous welcome in Blackpool where a crowd of over 10,000 welcomed her at Central Station. And the streets were also lined with people as she made her way to a civic reception held in her honour at the Town Hall. Well wishers also showered her with gifts, one of which was a piano!
Lucy retired after the Olympic Games and in 1927 married Harry Heaton. For the following 42 years she took an active role in swimming administration, teaching and coaching and in the late 1920s she even played some seasons at Blackpool Tower Circus, appearing alongside such as Doodles, the Blackpool clown, and Olga's Troupe of Geese!
She died on 26 August 1980 but was recognised in 1988 when she was inducted into the International Hall of Fame as a Pioneer Swimmer and later into the Swim England Hall of Fame and in 2008 she was recognised by the Oxford Dictionary of National Biography to coincide with the Beijing Olympic Games. In addition a blue plaque was placed on Blackpool Town Hall where she used to live. And it is a pleasure to know that her gold medal now sits proudly in Blackpool.