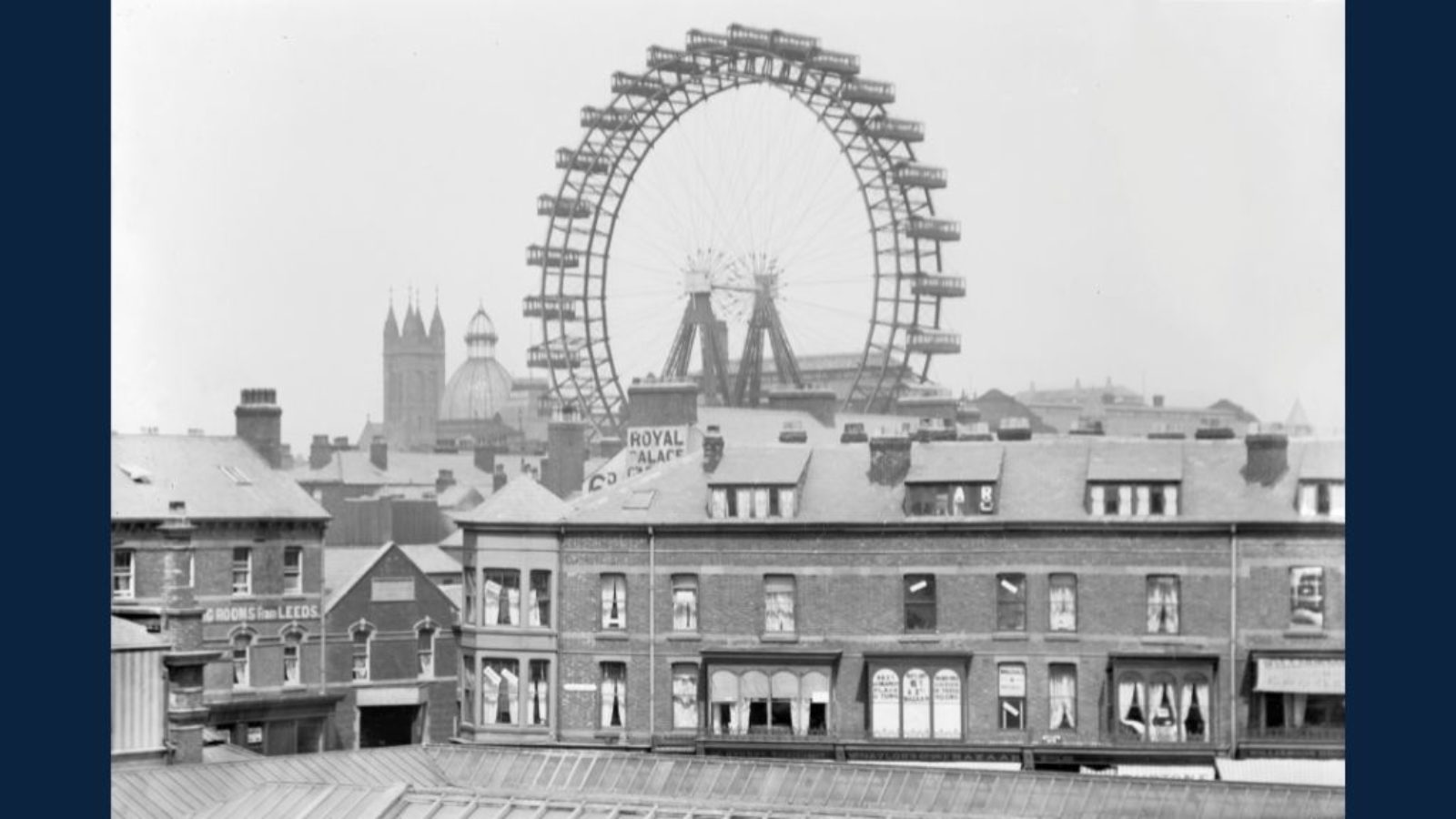 The Great Wheel was built by the Gigantic Wheel Company for the Winter Gardens Co. to rival the Blackpool Tower. It was also known as the Big Wheel, the Gigantic Wheel and locally as the Jolly Wheel. It was inspired by the Wheel built for the 1895 Japanese Exhibition at Earls Court.
In 1893 Mr G.W.G Ferris, Head of Bridge Building Co, Pittsburgh U.S.A, had designed the first Wheel for the Chicago World Fair. The Blackpool Wheel was designed by Cecil Booth, inventor of the vacuum cleaner. Walter Bassett, a former Royal Navy Lieutenant was commissioned to erect the Wheel and work commenced in early 1896 on the site of a bowling green, miniature lake and gardens (the present location of the Olympia Buildings, Coronation Street).
The solid axle, 40 feet in length and weighing over 30 tons was too large for the Railway Co. to handle and was hauled on a specially made carriage by a team of horses. The carriages were manufactured in Birmingham by Marshall Brown and Co.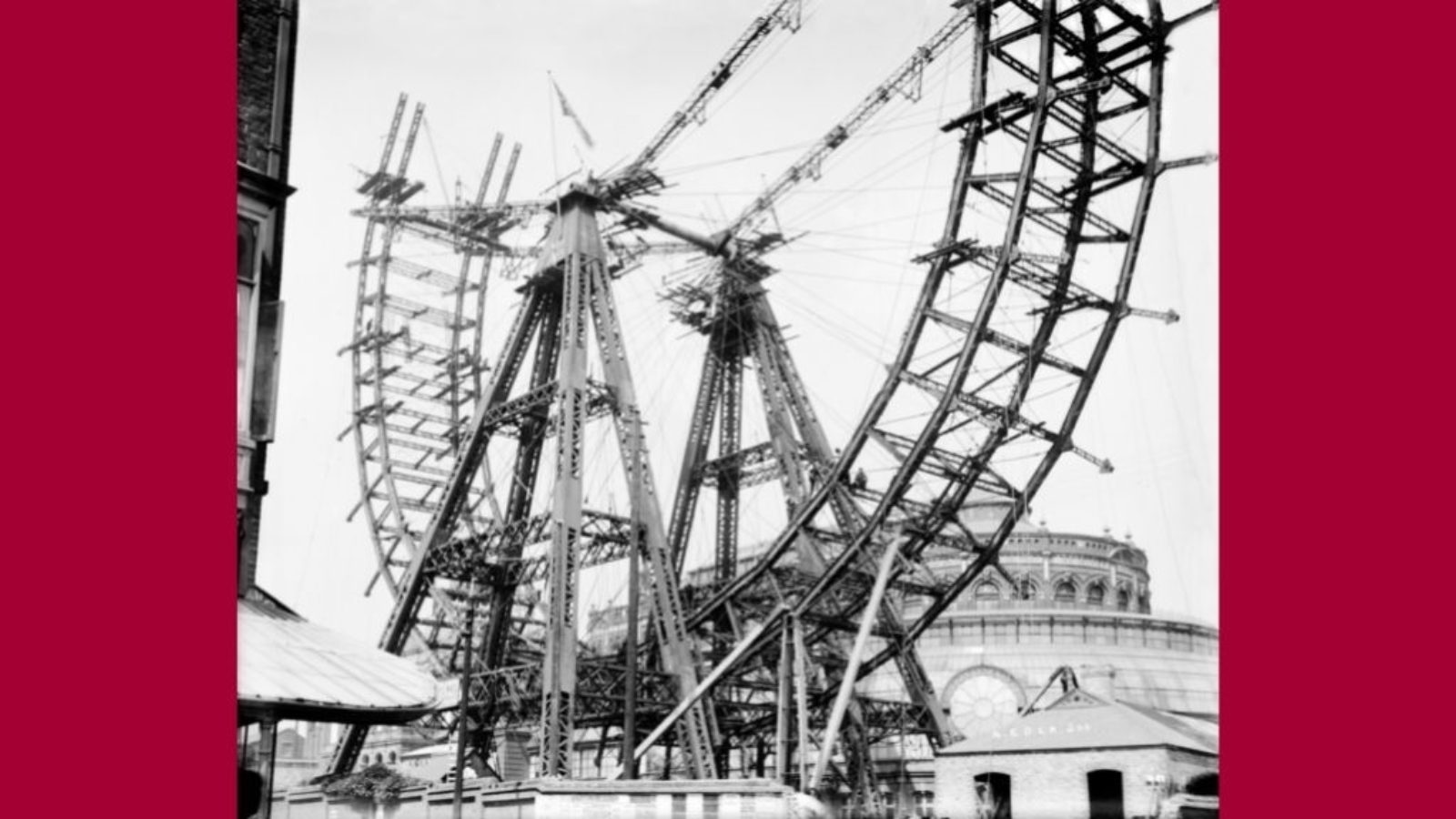 On the 22nd August 1896 the Wheel turned for the first time, the impressive feat of Victorian engineering rose majestically to a height of 220 feet. Weighing over 1000 tons, the Wheel had 30 carriages each capable of carrying 30 passengers. It took up to half an hour for a complete revolution, with the Wheel travelling only a few feet before stopping for the next carriage to be loaded. Admission to the grounds was free and a charge of 3d was made for a ride on the Wheel.
Despite its early popularity, the Wheel was regarded as a poor alternative to the Tower, one of the biggest problems being the cost of maintenance, especially with the Wheel being exposed to the salt laden wind. Eventually the Wheel was dismantled and the last trip was made on the 20th October 1928 with local school children being given a free ride. The carriages were sold by public auction for £20 each. The only surviving example is to be found today in excellent condition on the banks of the River Wyre, between Cartford Bridge and St. Michaels. A similar Wheel known as the Ries-en-rad still exists in Vienna, this Wheel was featured in the film 'The Third Man'.
The Blackpool Wheel would have been worthy of listed status had it survived to this day.