Showtown's young people celebrate fun and entertainment in Blackpool
Following a recent call out for artists to work with a group of young people, we are excited to unveil a brand new work of art celebrating Blackpool's entertainment heritage. Wrapped around the hoardings of the Showtown site on Bank Hey Street, the street art project is a visual celebration of fun and entertainment in Blackpool.
Showtown commissioned Street Style Surgery to work with our Young People's Steering Group on the art project. The young people developed their own ideas and artistic visions for the piece with the support of artist, Jamie Rennie.
Jamie then helped bring their ideas to life through an original piece of outdoor artwork. The ambition for this project was to allow the young people to work with a professional artist to explore their creativity and express a sense of place and identity to the town where they live through visual art.
Take a look at the work in progress...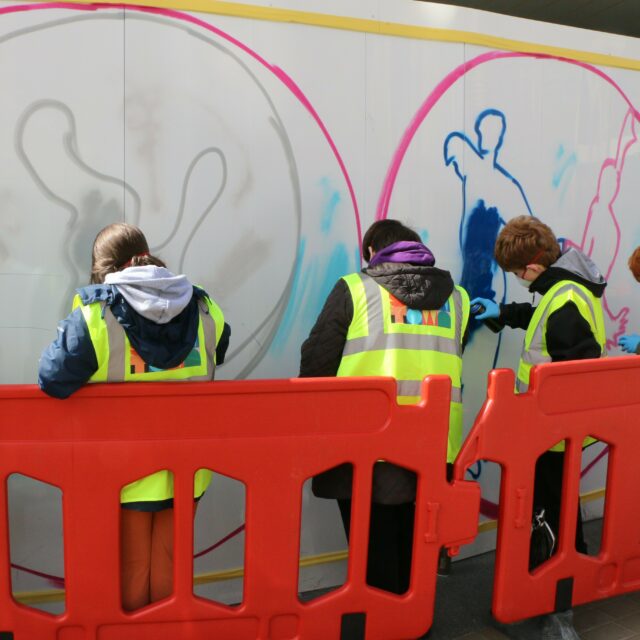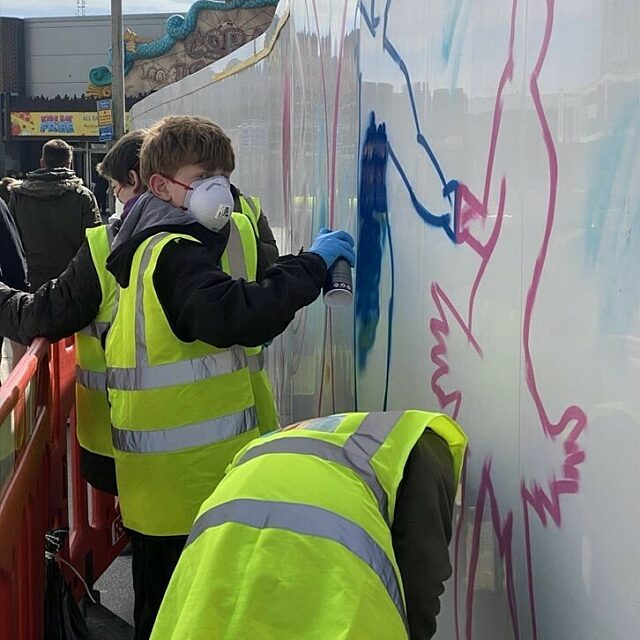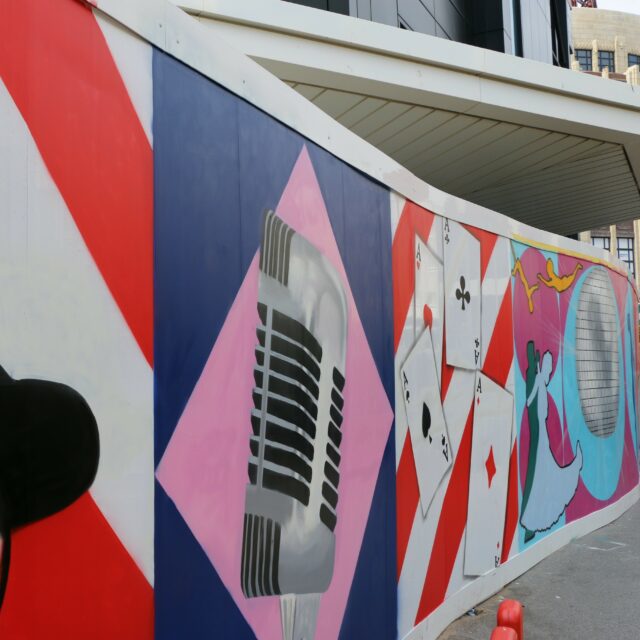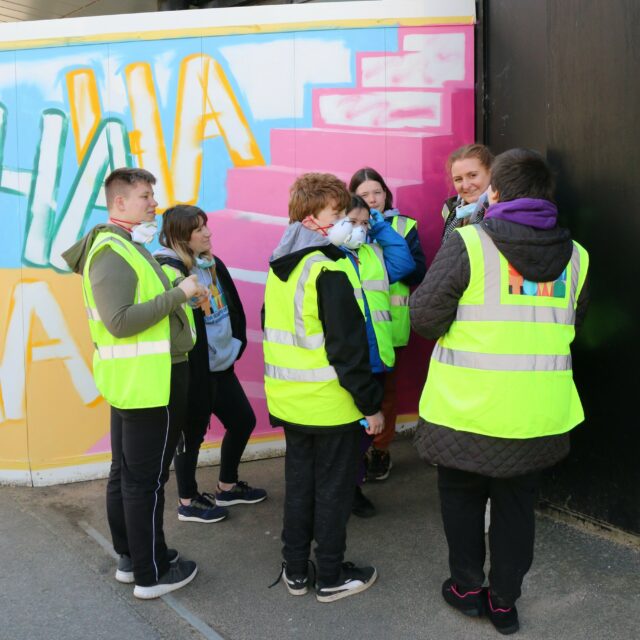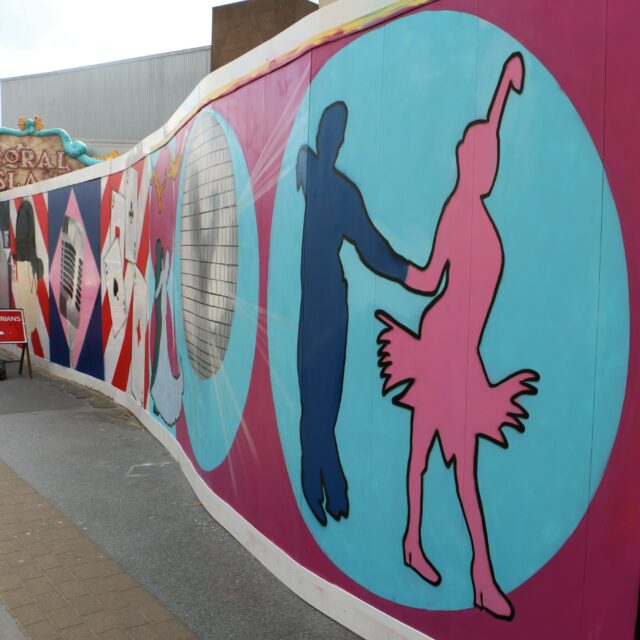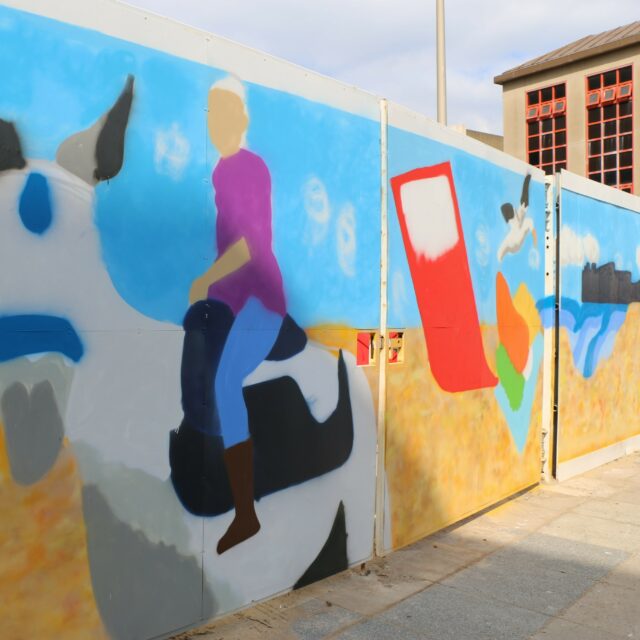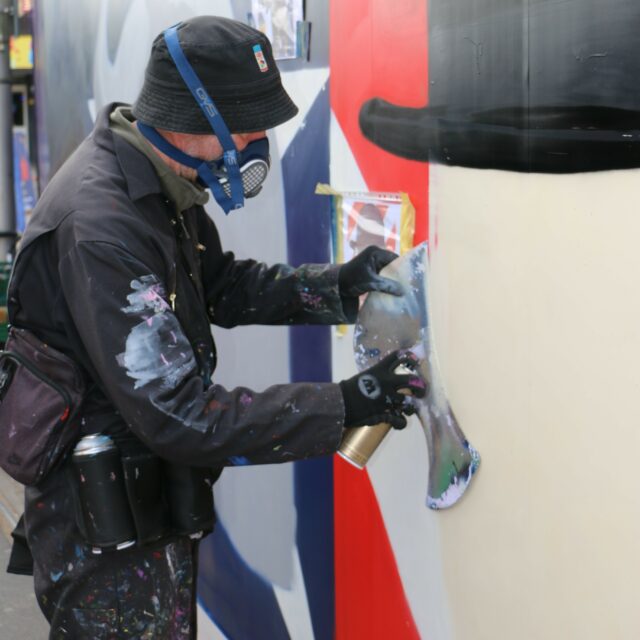 Showtown's Young People's Steering Group was formed in April 2022 and is made up of nine 11-15 year olds from the local area. Throughout the last 12 months, they have been sharing their ideas for Showtown as well as engaging in several creative practices including; window art, portrait work, creative writing plus much more. This final art project comes after the recent completion of a Bronze Arts Award qualification for each young person.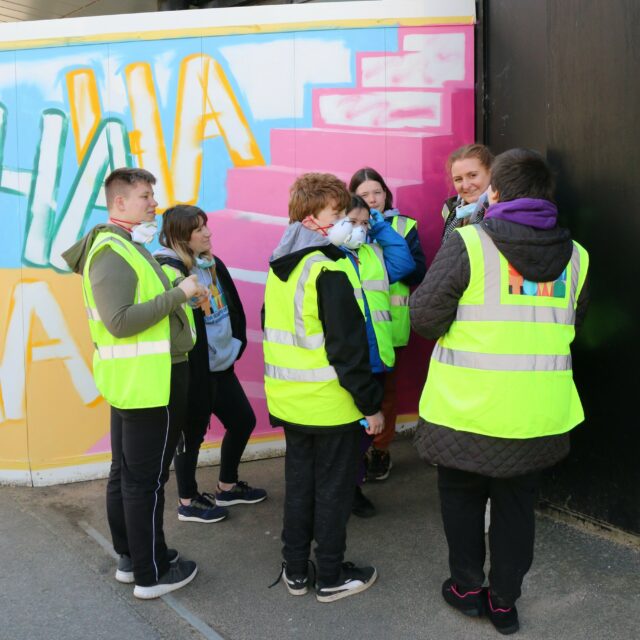 Kari Singleton, Learning and Engagement Officer for Showtown said:
"We believe it is important to involve as many people as possible in the making of the museum. This fantastic group of young people have been making a real difference to how we do things around here. Being able to involve them in this final art project is a real acknowledgement of the time and effort these young people have given to Showtown throughout the past year."
Commenting on their involvement in the museum project, some of the young people said:
"The Young People's Steering Group has taken me out of my comfort zone and made me feel more confident in myself."
"My input has been put into Showtown and I want to work there and continue to help out where I can."
"I have definitely learned new skills. We have done many different things with artists and photographers."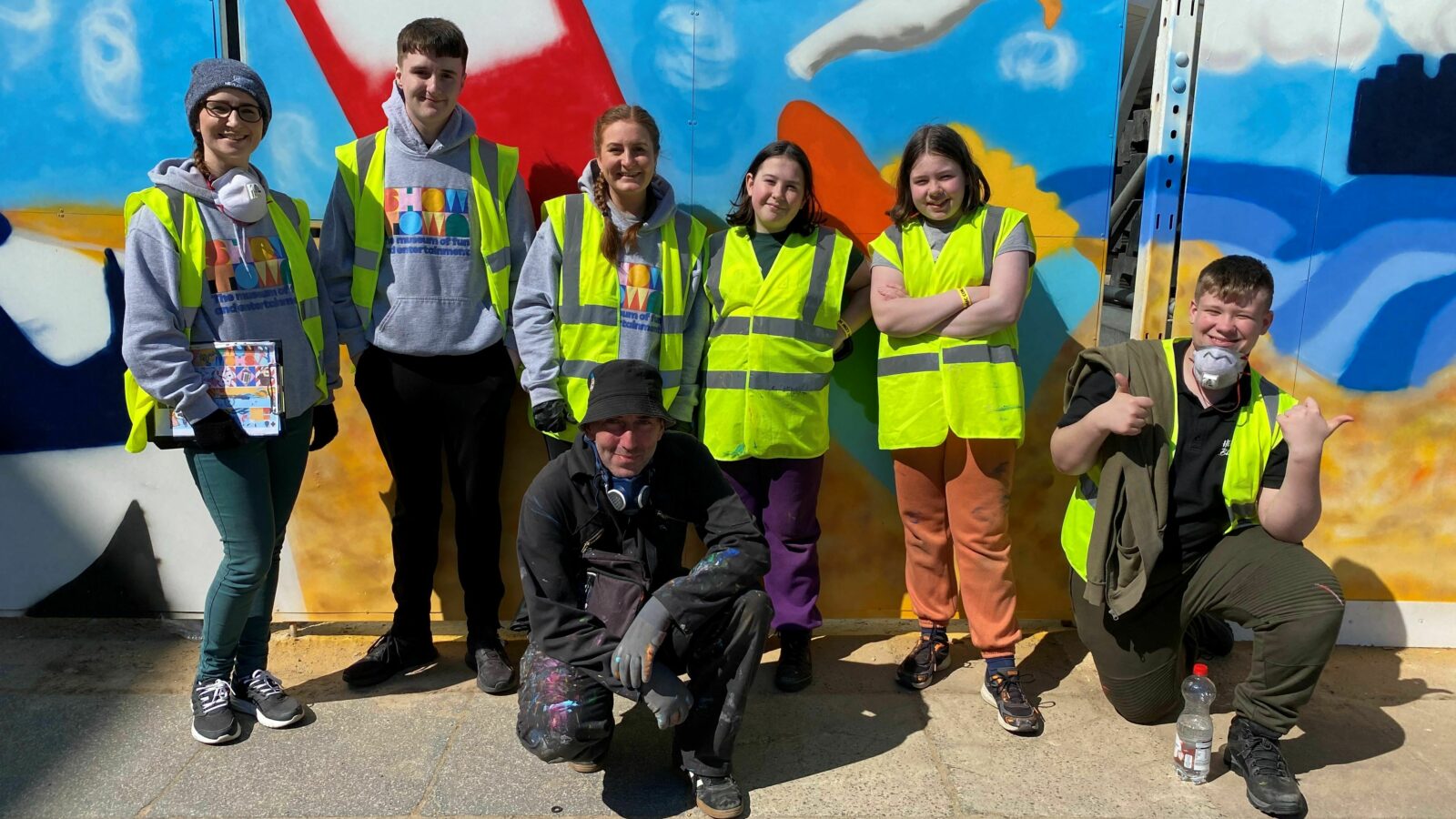 Ta Da! The finished project
This street art is now on public display in the heart of the town centre. Don't miss an opportunity to go down to Bank Hey Street and take a look when you're next in Blackpool.