The Lancashire magician who inspired Blackpool's new museum!
By Emma Heslewood, Curator, Showtown
Cyril Critchlow is a name that everyone should really know about.
A local hero in Blackpool's heritage community, Cyril Critchlow was a magician and historian who devoted his life to collecting and researching Blackpool's entertainment heritage.
Cyril was born in Staffordshire in 1922 and in the 1930s after enjoying holidays to Blackpool his parents John and Nellie Critchlow relocated to Lancashire and took over a guesthouse at 23 Hull Road in Blackpool. Cyril soon settled into Blackpool life and enjoyed trips to theatres becoming a fan of live shows and magic.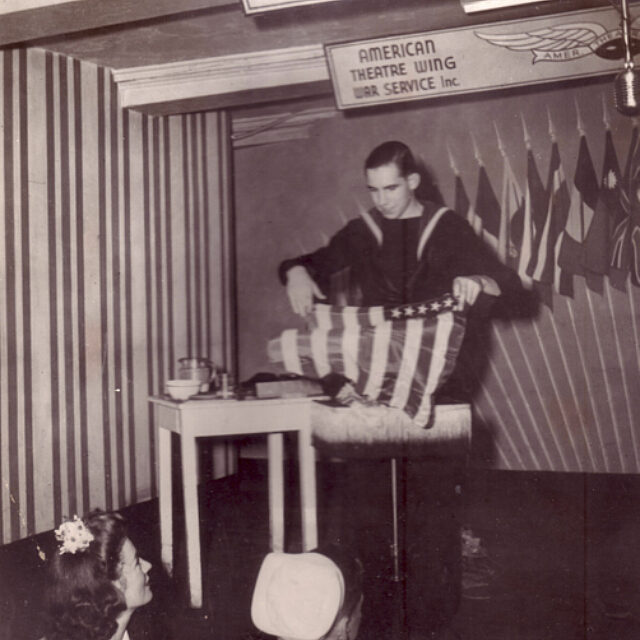 In the 1940s after serving in the Royal Navy and entertaining his comrades with magic shows he joined the International Brotherhood of Magicians and the Magic Circle. During his career he performed under the stage name Reval. His friends and family told us that during his life he collected anything and everything to do with Blackpool and entertainment.
After his death in 2008 his family gave over 10,000 programmes, posters, tickets, photographs and extensive research notes to Blackpool Council. This was a catalyst to the further development of the Blackpool Heritage Service and the History Centre located on the first floor of Blackpool's Central Library. Blackpool Civic Trust also dedicated their May lecture in honour of Cyril Critchlow and each year this has a special focus on Blackpool's entertainment history.
His legacy continues through his collection which is used by researchers today but also because Cyril's ultimate dream was that Blackpool Council would open a history museum telling Blackpool's entertaining story.
It has been fascinating to us working on the museum project today to discover his efforts. He began collecting objects and programmes at a very young age. Cyril presented a number of temporary exhibitions of his collections, including in 1976 – Blackpool's centenary year. Then in the 1980s he set up his own entertainment museum and theatre on Coronation Street.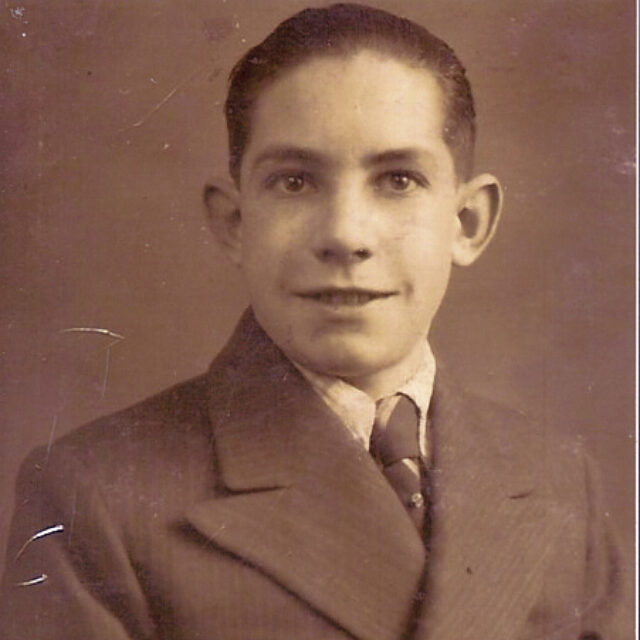 In 1982 he told reporters from Lancashire Life:
'No one has really bothered with Blackpool. Theatre history is London biased. Yet Blackpool is show business! Always has been.'
Cyril Critchlow
Cyril's museum featured his collections of show posters, programmes, photographs and props and costumes from past entertainers. Despite his efforts the dream of a museum was short-lived and in 1989 Cyril sold most of his object collections including costumes and props. He then focused on his research publishing several books which you can obtain from Blackpool Libraries including Blackpool's Golden Mile.
When Cyril died in 2008 hundreds attended his funeral which was held in the Grand Theatre on Church Street. There were many dedications including from his close friend Elaine Smith MBE who said;
'It has been a privilege to have known him and I'm glad that the magic of his life touched ours.'
In 2014 Blackpool Council secured development funding from the National Lottery Heritage Fund to further its ideas for a museum. As Curator I was tasked to identify and bring together the objects and stories for the museum. Exploring Cyril's collections and notes were a key part of this task. I often wish I could thank him for everything he left behind.
In 2018 major funding was secured from the Northern Cultural Regeneration Fund to develop the museum in the former Palatine Building near Blackpool Tower.
On the 10th anniversary of Cyril's death I also began to research Cyril's life and I discovered a truly magical fact.
In 1975 Cyril told local reporters that he thought the best location for a museum was the site of the Palatine Hotel which was directly opposite Central Station and Central Beach. He even made a model of his dream museum which was a white glass pyramid!
Despite his ambitious proposal the site became the Palatine Building which housed the Palace Nightclub and then the Sands Venue.
Jump to today and this site has now been transformed again by Coolsilk Property Limited. It will become the home of the Sands Resort Hotel and Showtown – Blackpool's first museum of fun and entertainment.
Now that really is Blackpool magic!