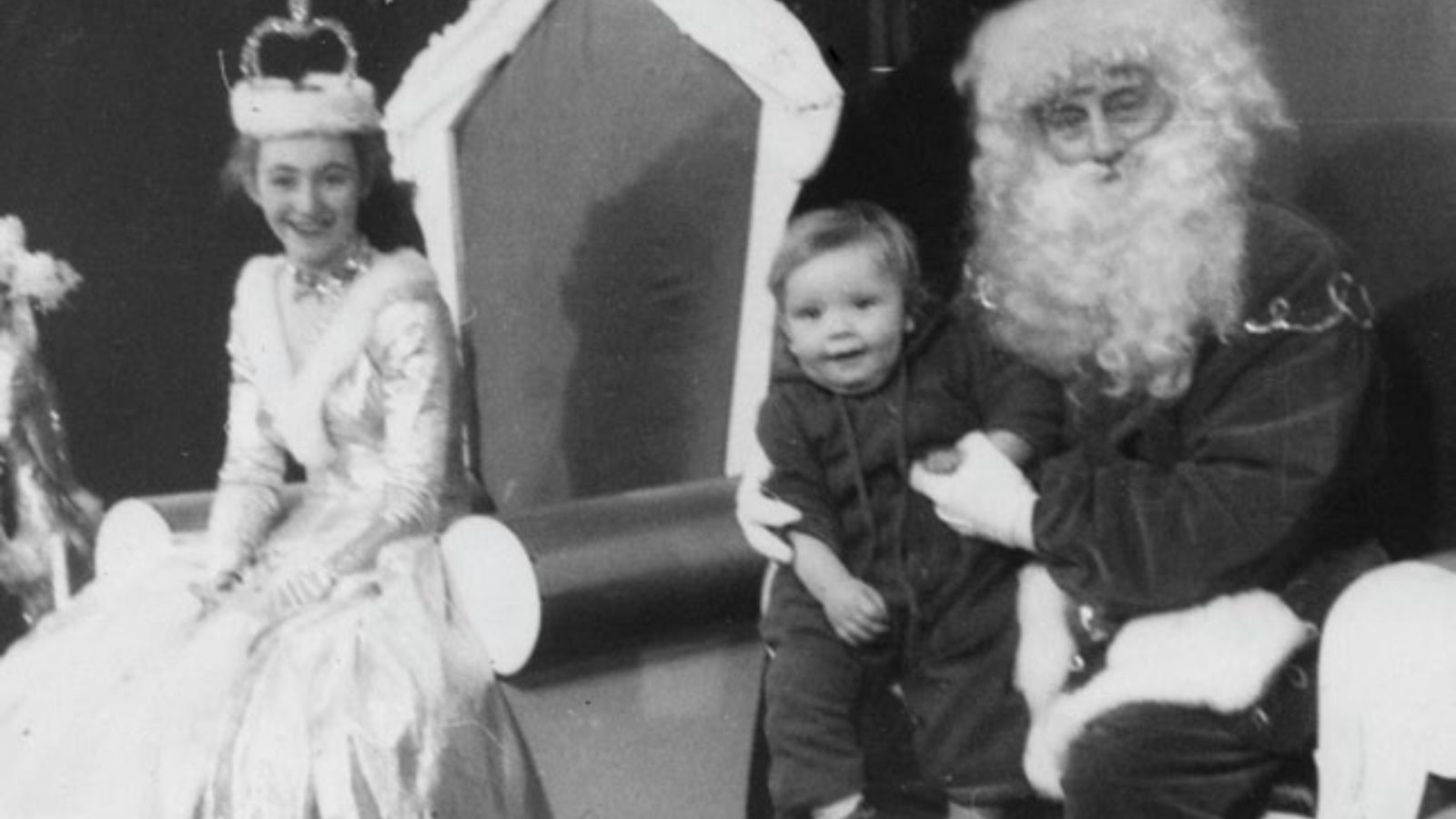 The first recording of this still popular song was made in the USA in 1934 but it was the arrival of Father Christmas that Blackpool children anticipated.


In the 1940s two special post boxes, one in the Co-Operative Emporium which occupied the land on which Debenhams is now built, and one in RHO Hills directly behind the Tower where Primark is now, gave local children a chance to put in requests for the items they hoped to find in their Christmas stockings. The task of replying to each one, where an address was given, was undertaken by Ronnie Smithson on behalf of Father Christmas. Mr. Smithson kept every child's letter whether on smart notepaper, an old electricity bill or torn fragment of paper in a series of scrapbooks. The replies he sent out were always on 'gaily coloured illuminated notepaper'.


The letters show a great deal of selflessness from the children. Many youngsters put in requests on behalf of younger brothers and sisters who were too young to write for themselves. One little girl wanted some 'Nile-longs' (nylons) for her Mother. A touching letter from a girl in Bispham stated 'The best Christmas present you can bring me is a good bottle of medicine that will cure my Daddy's nasty cough. Please don't bring him any cigarettes as it makes his cough worse'. The same two Blackpool stores hosted the embodiment of the very important gentleman and his consort. Here there was opportunity for children, whose parents could afford to pay the charge, to make their requests face to face.


An advertisement in the Gazette and Herald in December 1947 invited children to visit 'Reindeerland' which was situated in the Co-Operative Emporium's Albert Hall in the basement of the store. Here for 3d a child could experience a 'sea plane trip' and meet Father Christmas.
In the same year, RHO Hills's Father Christmas made a more spectacular arrival. Alighting from a train at North Station the 'man in red' and his attendants proceeded down Talbot Road and along Market Street before taking up residence in the store's 'Dreamland' grotto. The following year the grotto themes were 'Toy Town' in the Co-op and 'The Land Where Christmas Begins' in Hills.
The tradition of the RHO Hills Christmas procession continued for many years. A photograph from 1964 shows a beautifully costumed retinue at North Station ready to follow the usual route to the Bank Hey Street store. In 1964 Lewis's store opened and, with it, a further opportunity to experience some seasonal magic and a chance to put in a timely word about hoped for toys. Lewis's, however, took a less traditional approach to grotto decoration. A year or two after the store opened, Batman, and the more aptly-named Robin, was the chosen theme.
The children of today no doubt have electronic ways of communicating with Father Christmas but I am sure that nothing could be more exciting than seeing that gaily coloured illuminated letter dropping through the letterbox.