Meet Callum Harvie.
At the beginning of the Get Dancing project, Callum worked closely with the team at Showtown to create a piece of music called the Blackpool Way. Inspired by Horatio Nicholls' 1938 hit the Blackpool Walk, Callum's ambition was to capture Blackpool's legacy whilst giving the music a modern twist. The Blackpool Way is now the signature tune for Blackpool's newest social dance.
We asked Callum a few questions about working with Showtown on the Get Dancing project.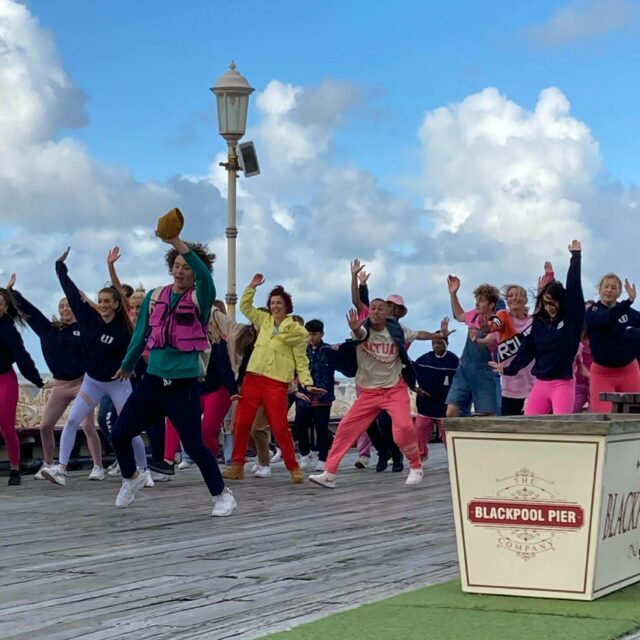 Q1. What did you enjoy most about working on the Get Dancing project?
My favourite element of the Get Dancing project was working with such a talented team, particularly on the film. Editing the music to such a vibrant montage of video clips was a pleasure. The talent and diversity of the Blackpool dance community was incredibly inspiring and the imagery of the locations around Blackpool itself really brought the project to life.
Q2. How did you discover the original piece of music, the Blackpool Walk?
My friends at Left Coast and Showtown had access to a wealth of written sheet music from across the eras – which was a goldmine of inspiration. During my research in the archives, one artist particularly stood out… a gentleman called Lawrence Wright (who also went by the alias Horatio Nichols). Lawrence Wright was a musician, showman and band leader born in 1888 who rose to fame through his pioneering approach to composing music for dance. Not only did Wright write new music for Blackpool, but he also allowed Blackpool to inspire the new music! One song to come out of this exciting new format was a song called The Blackpool Walk. When I heard the recording of this song I instantly knew this was something I wanted to build my own composition on.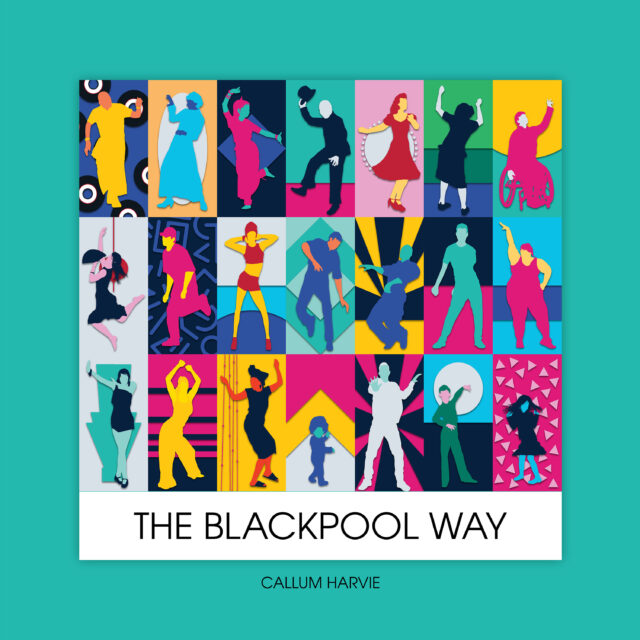 Q3. What was the best thing about composing the Blackpool Way?
As with all viral dances, the music is arguably just as important as the choreography itself. I was then faced with the challenge of composing a piece of music that both captured Blackpool's legacy, but with a modern twist, so I began the creative journey of transforming a 1920's novelty swing, into a modern electro-swing track. I loved this challenge and had a tremendous amount of fun making it happen.
Q4. How long did it take from start to finish to create the music?
From start to finish it probably took about 3 months. As any creative will tell you, we are our own worst critics. In any given project there will be a few drafts, re-drafts, and start-agains, until we land on something we love! I was no different. There were times when I was super excited for the music at midnight, but by breakfast I had changed my mind. There were also times when I had to step away to be re-inspired. Ultimately, I'm very proud of where the music got to and it's extremely rewarding to see so many people enjoying it.
Q5. As you created the music, have you had a go at dancing the Blackpool Way?
I have indeed, although there is no video proof, that's between me and my bedroom mirror!
Learn more about the magic behind the composition of the Blackpool Way in this short video featuring Callum.