By Julie McGreevy
For many years, the children of Blackpool entertained visitors to the town by performing in a review called the Tower Children's Ballet held in the Tower Ballroom. Each night and twice daily in the summer holidays, children sang and danced for the holidaymakers of Blackpool. I was lucky enough to be one of those performers during the summers of 1971 and 1972.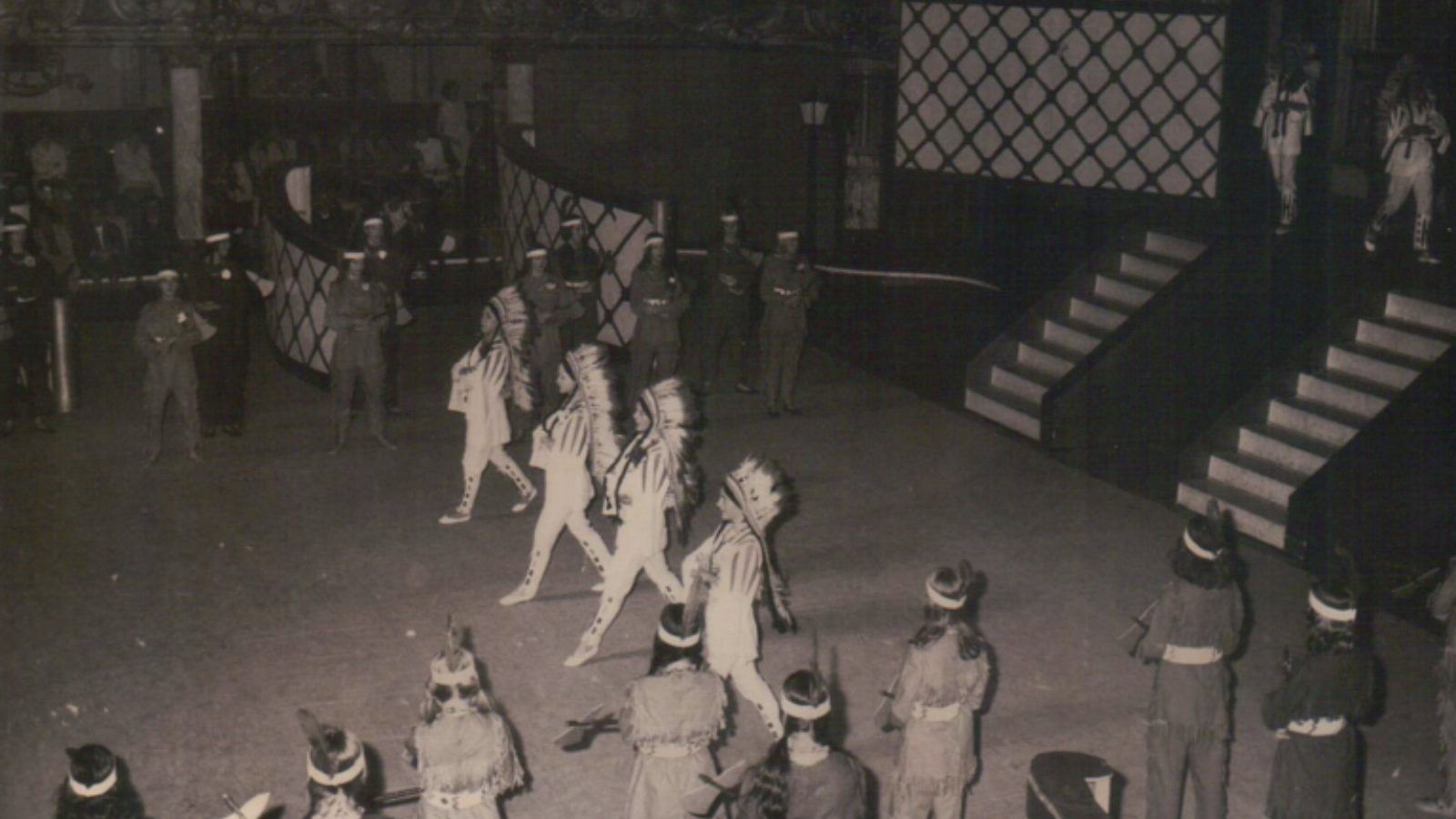 As a small child, one of the highlights of my summer was taking a tram from the Gynn where I lived to Blackpool Tower to watch the Tower Ballet with my mum. From a young age my dream was to be on the show one day, so in 1971 I was delighted to audition and be accepted. To be allowed to perform you had to be 13 years old by the time the show began in June. I have a June birthday so it was by no means certain I would get accepted, but fortunately I just squeezed in by a few days.

Amazingly we were paid performers, although I'm sure we would have all done it for free. My parents were required to sign a contract issued by the Blackpool Tower Company Ltd. It outlined our wages, 75p per performance for a first principal, 50p for a second principal and 25p if you were part of the chorus. It also made it very clear that children were not allowed any absences even during the rehearsal period. I can still remember the shock when two girls chose to skip rehearsals during a bank holiday weekend and when they were discovered they were summarily dismissed. Routines had to be reorganised quickly as one of the girls was a principal in several numbers. It was a harsh lesson for them and a clear message for us.
Rehearsals were every night after school and mainly took place in the Tower Ballroom, though occasionally if it was being used for an event we would go to other Tower Company owned buildings such as the Winter Gardens. I remember practicing on the stage of the Winter Gardens Pavilion and in the Planet Room which was a small room off the Empress Ballroom. It was both exciting and a little bit creepy to be the only people in those magnificent buildings. Rehearsals were hard work, especially if you had to learn new skills. During my second season, I was chosen to be a Cossack dancer and had to learn the jumps and squats that distinguishes the dance. Every night I would hobble home with stinging thighs and heavy calves, hoping to recover for the following days' rehearsal.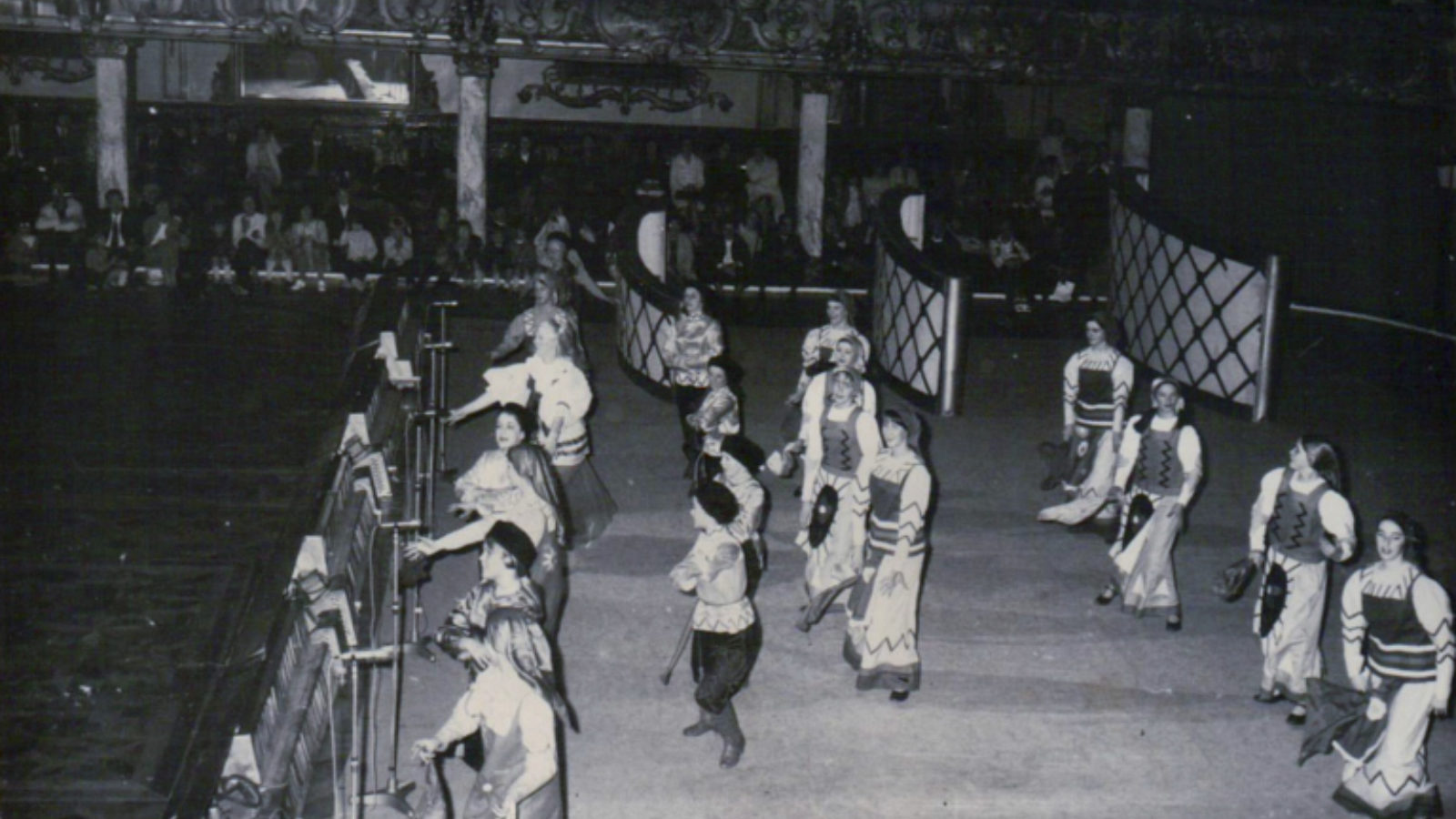 By the time the show began in June we were well drilled, but the discipline continued. Mary Cregan and Dorothy Walker, our choreographers, watched the shows nightly and woe betide anyone who fluffed their steps. If we messed up badly enough, we would be called in for an extra rehearsal the next morning. We definitely earned our 50p a show. The routines we did were very creative, but by today's standards a little risqué for 13 and 14 year old girls. For example, I performed the Parasol Ballet in 19th century underwear (bloomers and stays) and was a 'lady of the night' in Night in Paris. The latter was based on the Apache, a dramatic dance associated with early 20th century Parisian street culture.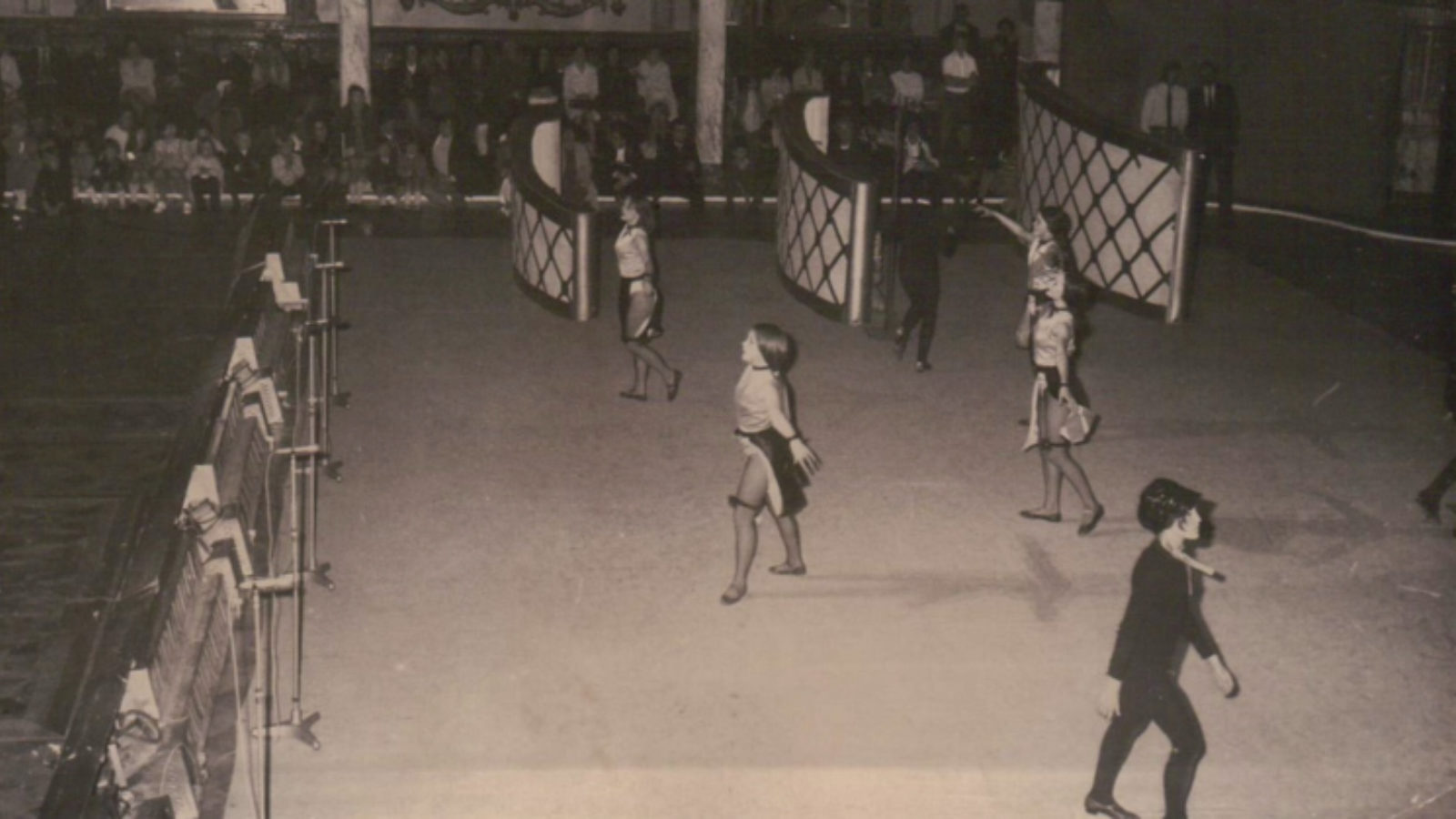 Every performance was a thrill, but the days when it was raining outside were the best days to perform. The ballroom would be packed and as we stood in the wings waiting for the show to begin, excitement would build as the noise of the audience told you it was going to be a good show. Once the music started the audience would hush and as you stepped out on the stage to thunderous applause, it was the most amazing feeling in the world.
Some of my fellow 'ballet' girls went on to become professional entertainers, travelling the world as dancers and cabaret performers. For me the Tower Ballet was my only taste of show business, but my memories of that time are still some of my happiest and I feel very privileged to have taken part in such a Blackpool institution.

Image Credits
All images in this article owned and supplied by the author.