Meet Emma Heslewood.
Emma has been Showtown's Curator for the past seven years and has led the curatorial team through a huge amount of research to refine Showtown's themes and recognise how important Blackpool's role is in the history of entertainment. Thanks to Emma and her dedication to the museum project, we now know so much more about Blackpool's heritage.
We asked Emma a few questions about working with Showtown and reflect on the important role she has played in the museum project over the past seven years.
Q1. How did you become a Curator?
It actually took me 9 years from when I first got the idea of being a Curator at school to getting my first museum job. I was inspired by a trip to London and visiting several museums including the London Transport Museum. I thought these museums were fascinating and that museums could be a great place to work. So I asked the careers advisor at my high school what I needed to do to work in museums. They printed out advice on how to be a Curator, which I still have, and that became my road map. I did A-Levels, studied History and then Museum Studies at University, whilst also working as a waitress and volunteering in museums. It was quite a relief when I finally got my first full-time job as a social history curator at the Harris Museum and Art Gallery in Preston. My family were so proud of me. They were also bemused as they never visited museums – they preferred Spanish holidays and trips to the seaside!
Q2. Can you tell us more about your role as Curator and head of the Curatorial team for Showtown?
Yes, initially my role was to develop what the new museum was going to be about. This involved researching potential themes, stories and exhibits. To do this, myself and Jill Carruthers explored Blackpool Council's collections, identifying and researching material related to potential stories. We also looked elsewhere such as the Victoria and Albert Museum in London who wanted to support a museum in Blackpool. The whole project team also spoke to thousands of people in Blackpool and across the UK about what makes Blackpool special. What emerged from those conversations was the huge potential for a museum based around Blackpool's role in seaside holidays and entertainment. No one else was really looking at this and it was appealing to potential funders and most importantly potential audiences. So we developed proposals with exhibition designers Casson Mann for a museum based around the idea of Blackpool being a showtown – which eventually became its name.
As the Senior Curator my role then was to realise the vision and the objectives of the museum and build a curatorial team to deliver it. This included developing the key relationships with lenders and partners to create the displays and ensuring the accuracy of the final script and content documents provided to the fit-out contractors. Initially I brought in freelance curators, experts and researchers to help us research key areas such as images, films, music and dance. Then Rebecca Antrobus joined us as Assistant Curator in 2018 to work on the final content development for Showtown. I have really enjoyed working with Jill and Rebecca and seeing them develop as Curators gaining knowledge and an infectious enthusiasm for entertainment and Blackpool. Ultimately we have worked hard to create Blackpool's first heritage museum and a national centre for Britain's entertainment heritage which is a fun and unforgettable experience. I hope visitors love it as much as we do.
Q3. What have you enjoy most about working with Showtown?
The thing I have enjoyed the most is speaking to and working with people who have devoted their lives to entertaining people. Producers, performers and those behind the scenes. They are what makes Blackpool very special and the fun place it is today. They have so generously shared their stories, knowledge and experience with us and shaped the museum and its on-line content. I am so grateful to all them for their support and time they have given Showtown.
I have also enjoyed securing some key items for Blackpool Council's Heritage Collections and the Showtown displays. These include a signed hat worn by comedian Stan Laurel given to Blackpool magician Cyril Critchlow (pictured), material from The Nolans and Peter Kay's purple suit worn in the famous Amarillo video.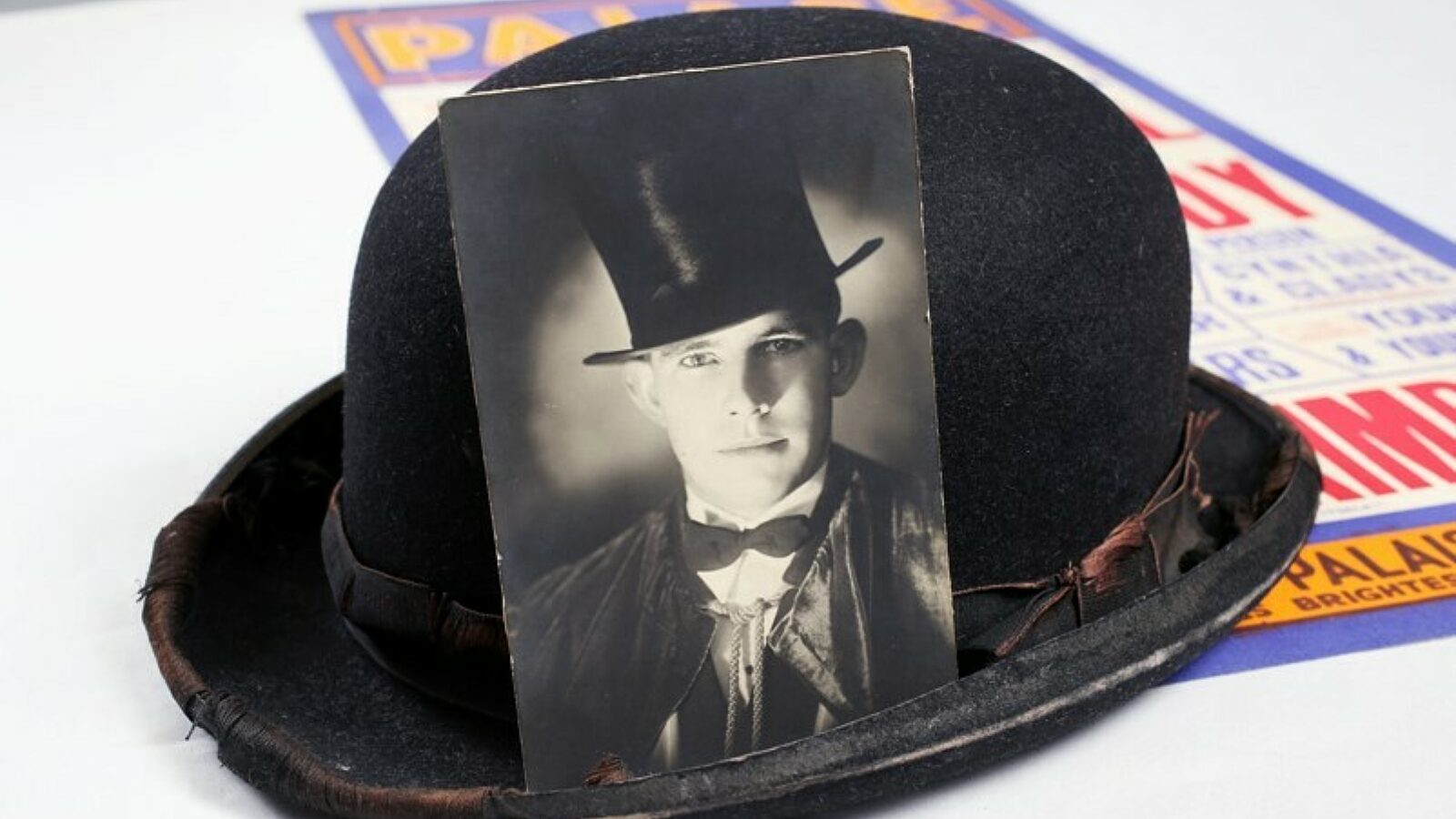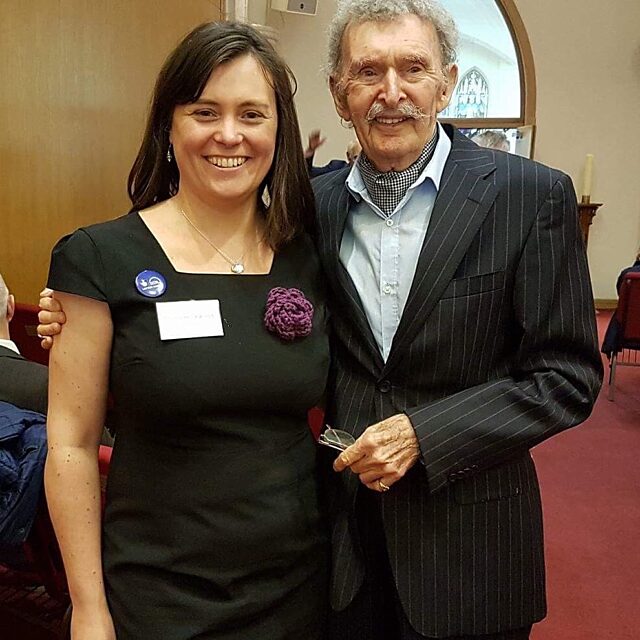 Q4. Can you share any fascinating discoveries you have found out about Blackpool in the last 7 years?
One discovery was finding out that Cyril Critchlow, the magician and historian who left his collection to Blackpool thought the best place for a museum was the site were Showtown is! In the 1970s he had proposed to the council to build a museum there when the site was being developed but the Palatine Building was built instead by a private developer. I am glad we have realised his dream.
Another for me is learning about how important magic is to Blackpool and meeting magicians like Mark Raffles (pictured). I had no idea Blackpool had such a long history of putting on magic shows. Also I didn't know the Blackpool Magic Convention existed before starting this job and I love it so much I have vowed to still go every year. Blackpool is so lucky to have it and the people behind it. The How's Tricks? gallery is partly inspired by it.
Q5. What are you going on to do next?
I am joining Lancashire County Council Cultural Services as Senior Museum Manager. This is a dream job for me and a fantastic opportunity to utilise the skills and experience I have gained whilst working on Showtown and also my passion for Lancashire's story. I will be leading the teams running six museums Judges' Lodgings and Lancaster Castle in Lancaster, Clitheroe Castle Museum, Queen Street Mill Textile Museum and Gawthorpe Hall in Burnley and Helmshore Mills Textile Museum.
Q6. Finally, if you could describe Showtown in 3 words, what would they be?
Fun, fascinating and fabulous!
USEFUL LINK:
Find out more about Lancashire's Museums here: Discover Lancashire's museums - Lancashire County Council