Meet Ruth E. Cockburn.

Ruth is a local comedian and writer and has been working with Showtown and HeadStart Blackpool over the last year to develop a 12-week course in comedy called "Open up the Mic."
Ruth has worked all over the world making people laugh but is still very proud to be a true 'Sandgrown.'
We asked Ruth a few questions about working with Showtown on "Open up the Mic" and how her own career has been shaped by famous comedians.
Q1. What are you enjoying most about working with Showtown and Headstart on "Open up the Mic?"
Stand-up comedy to me is about getting to know yourself, being totally honest about yourself and then showing yourself to an audience for their amusement. Whether your goal is to change the world or entertain, I think comedy has the power to do both in its own way.
Watching the young people develop their comedy sets over the 12 weeks, watching them get to know who they are and then to see them realise on the night of the performance that people accept that person and laugh with them, whilst at the same time find their voice and see how it can affect others. This was a precious and humbling experience that I think will stay with not only the young people but also with me, for the rest of my life.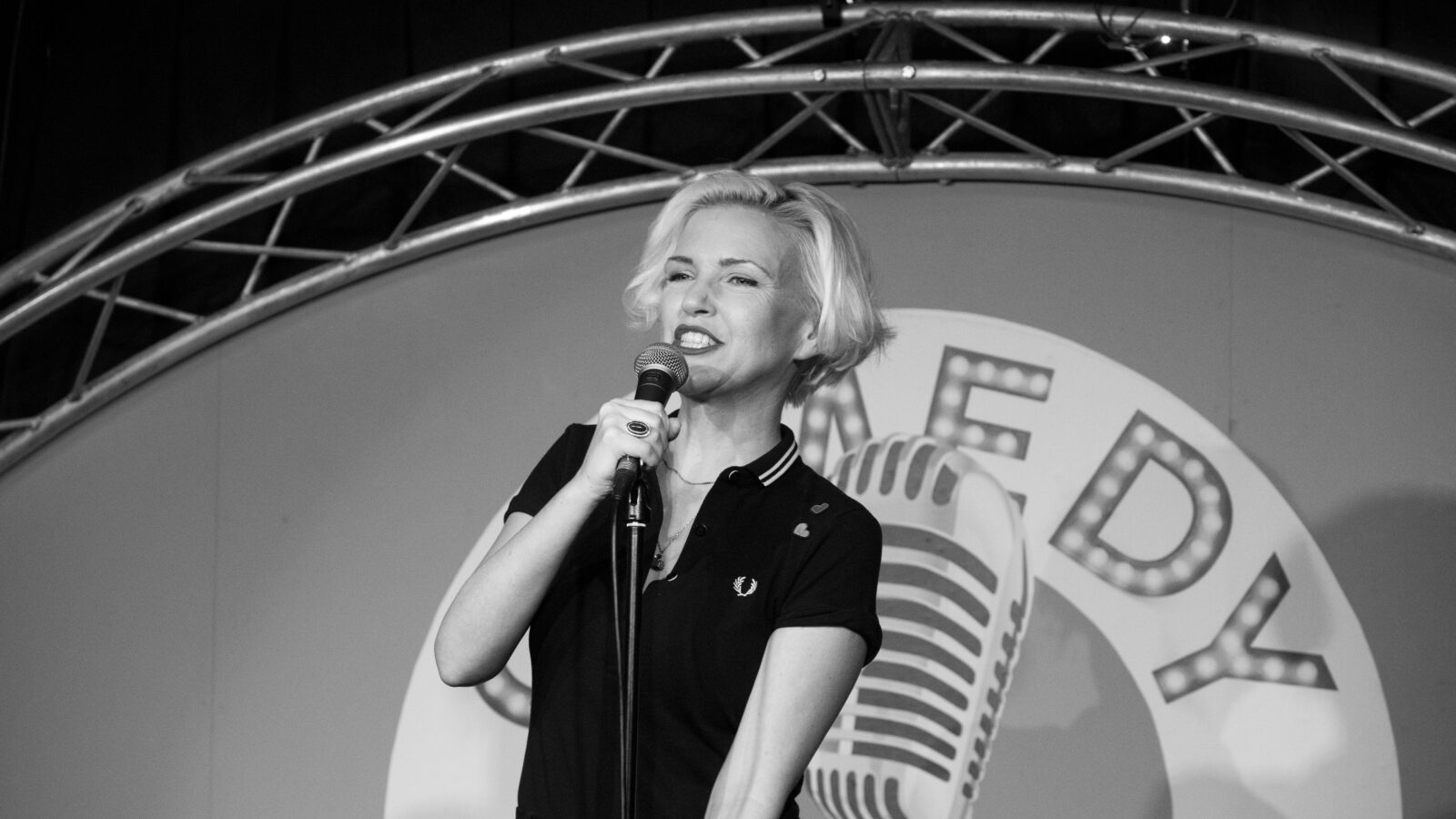 Q2. Tell us about your journey in comedy. How did you get started and who are your main influences?
I began doing stand-up comedy after a run of disastrous jobs in my early twenties. The final straw came when I was sacked from an insurance company.
They told me 'You're useless at insurance sales but very funny.'
I took it as a compliment and so I phoned up the only comedy club I knew at the time, the Frog & Bucket in Manchester and booked myself on their open mic gig. I did it, people laughed, so I kept on doing it. That was 15 years ago.
I've had some horrendous gigs and I've had some truly amazing ones. I've travelled all over the world doing something that used to get me into trouble.
Comedy has always been in my life. Growing up in a Blackpool B&B meant that we got free tickets to see all the shows before the season started and I was lucky enough to see allsorts over the years.
I was a shy child but being surrounded by all this laughter and entertainment meant I could absorb the culture and call upon it as I got older. I've never underestimated how important seeing live entertainment was when I was growing up. Comedy does build your resilience as a person, it gives you a way to explain the ridiculous things that happen in life and a way to respond.
My main influences would of course firstly be Victoria Wood, Jenny Eclair and Joyce Grenfell, but also Al Reed, Billy Connolly and Les Dawson. A varied mix but it has shaped the way I talk, the way I see the world and the way I react to all sorts of situations.
Without comedy I have no idea who I'd be.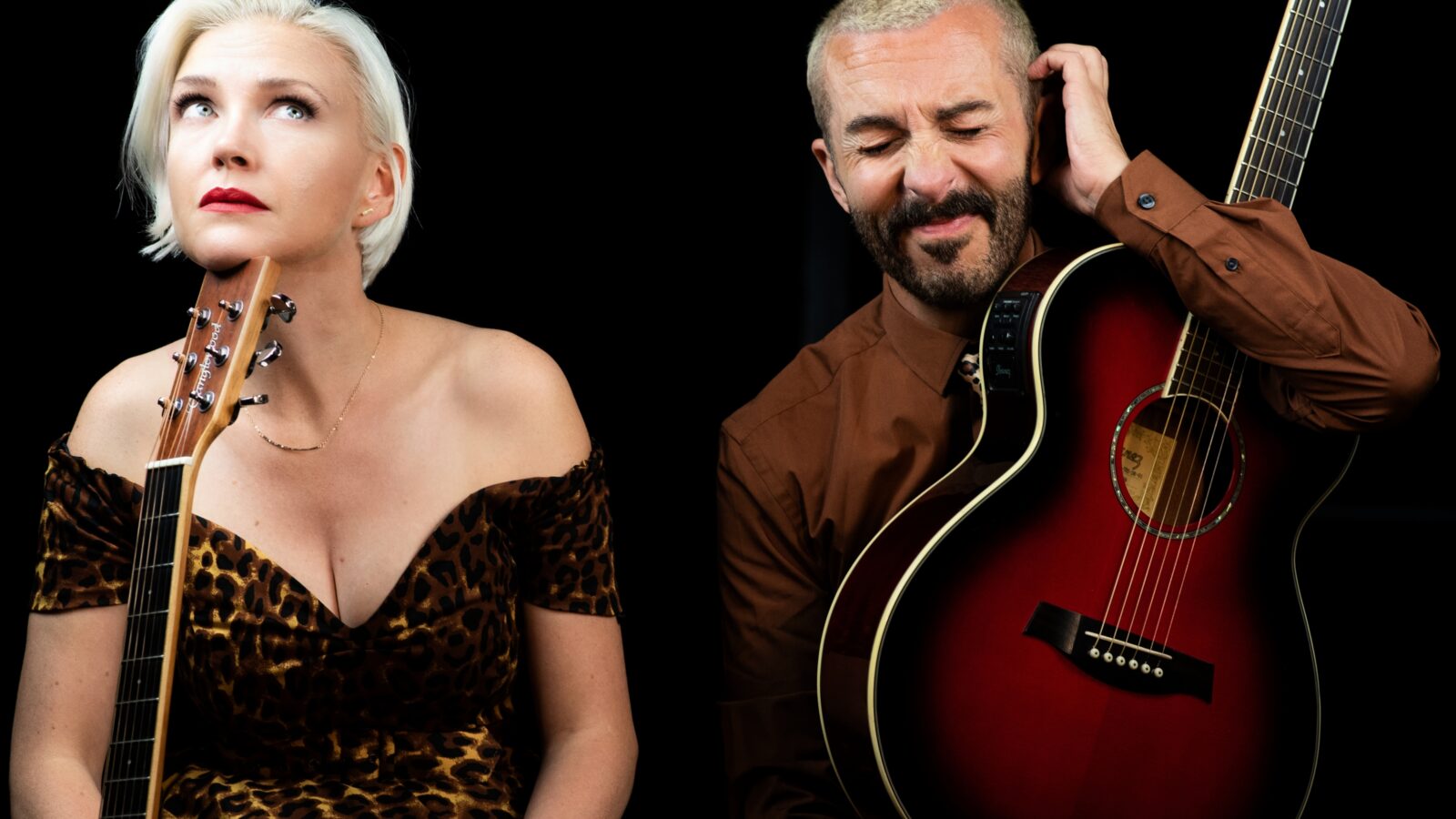 Q3. What advice would you give to any young comedians looking to begin a career in comedy?
If you want to do something you'll make it happen. Don't expect someone to do it for you. I think that applies to all walks of life.
If you want a career in comedy, keep writing, keep a diary, write everyday. I'm dyslexic and found learning to read and write very difficult but I found a way and now I've written books, written for TV and have shows that have travelled the world. So even if you think you've got no good ideas, just write something. You never know what might spark your imagination.
Q4. If you had to describe Showtown in 3 words, what would it be?
Colourful, fun, community.
Q5. What is your favourite thing about Blackpool?
I love the sea. I love walking along the prom, summer or winter and seeing the crashing waves and the seagulls alongside the Victorian architecture of the town. That mixture of nature and human design is breath-taking and it makes me proud to be from here.
Also, Blackpool is a great place to be your weird and wonderful self, it isn't judgemental.
It's a place where you can be you, in all your glory.
Who wouldn't love that?